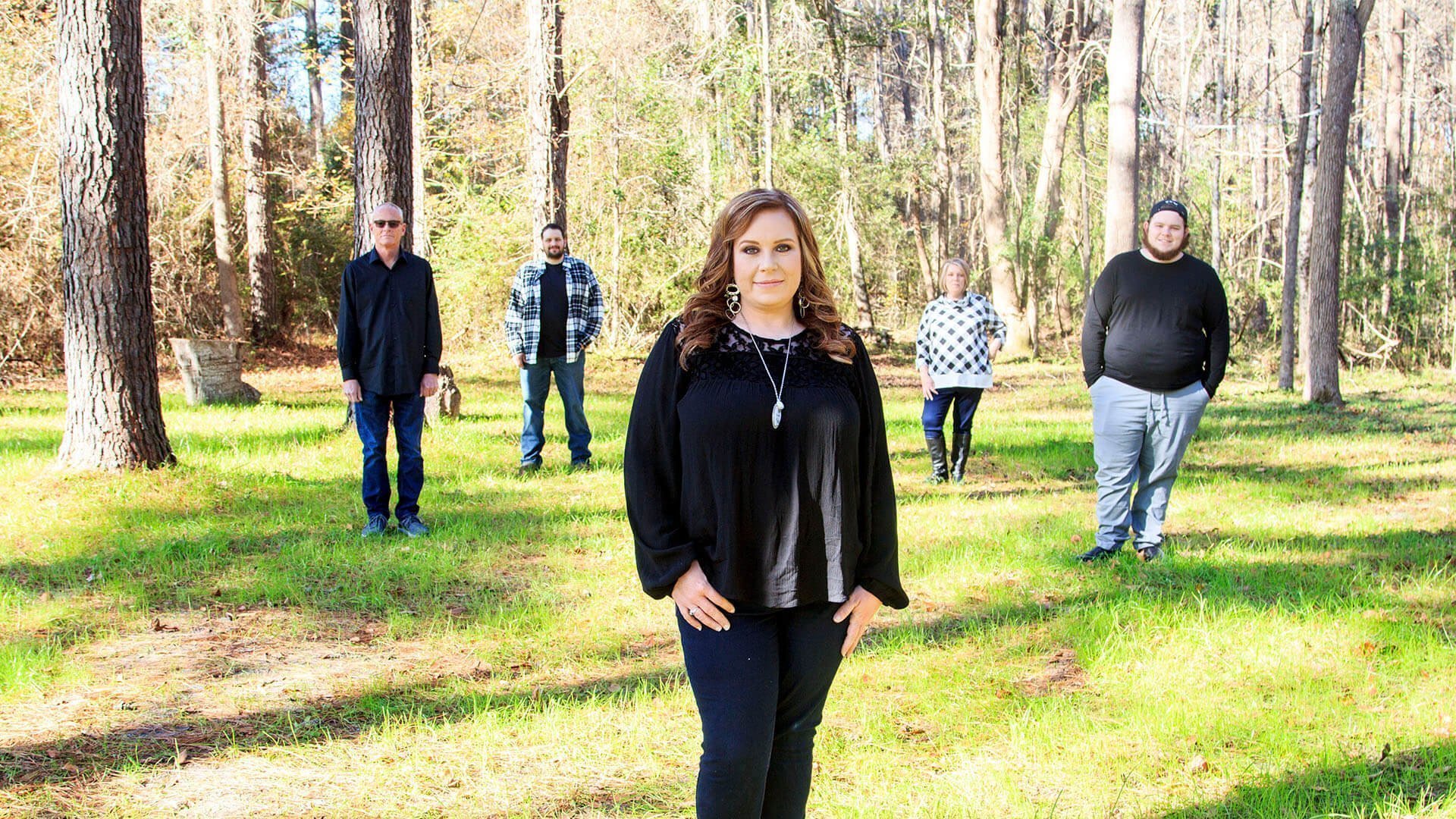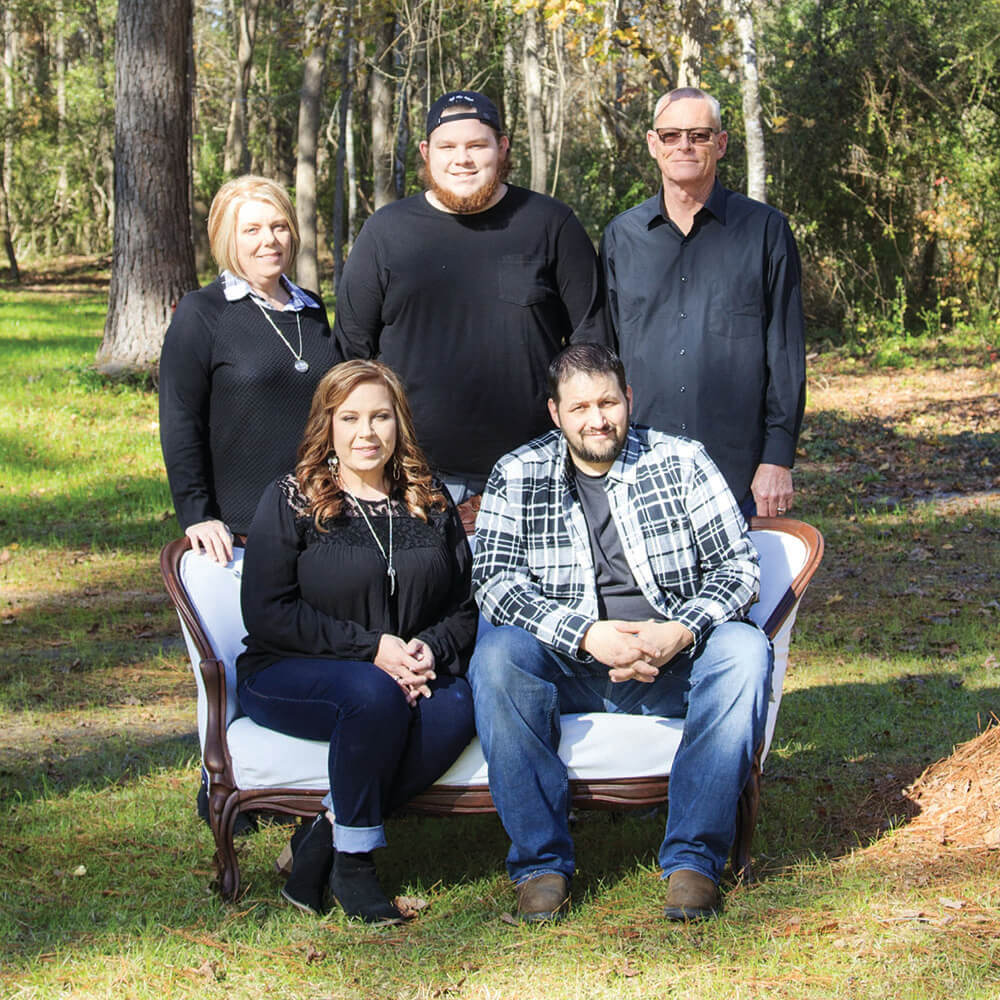 The Rusty Nail Home Market is my actual real life brick and mortar storefront in Pooler, GA. In my store you will find all things beautiful, handmade, and selected on purpose for our customers. My store is locally owned and operated! The storefront team is made up of my family! Yes, We are a family business! 
But we also showcase several local vendors in the store you can meet each of them below under the  "Meet the Vendors" section. Our inventory changes daily! Day after day we have customers shop with us from all over the USA. If you are looking for Modern Farmhouse, Shabby, French Country to Rustic and Industrial then you have found the right place.
The store front showcases each vendor throughout the store in an "open air market" feel. Our vendors do not have booth spaces instead they have each of their items styled throughout the store from the front door to the back door. We try very hard to give each of our customers a superior experience. We pride ourselves on having the highest quality and finishes in the coastal Georgia and South Carolina area.
We look forward to your visit! You can visit our Facebook and Instagram Pages Here: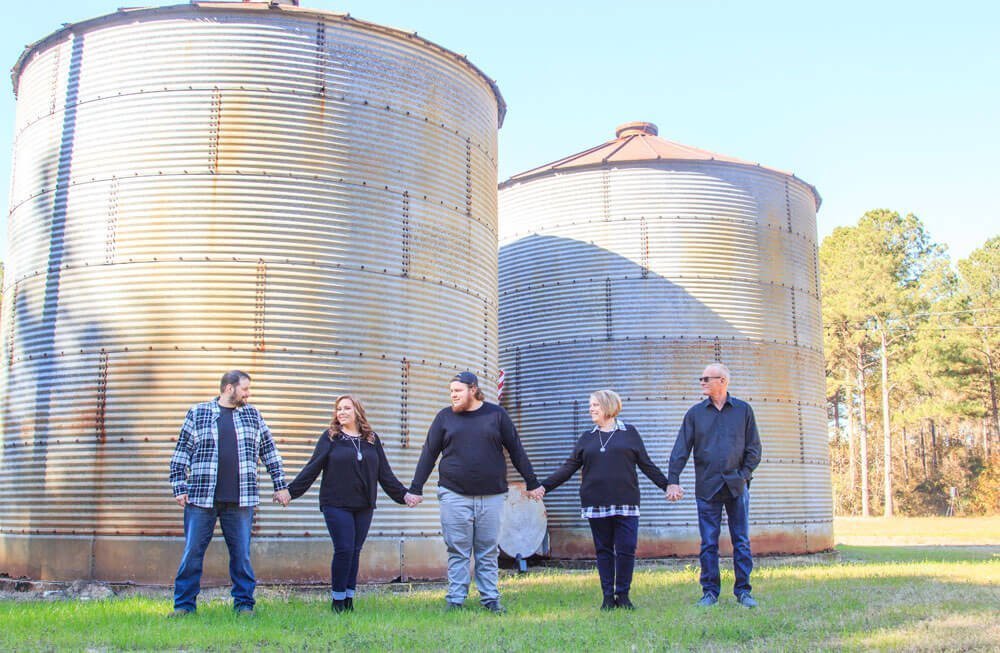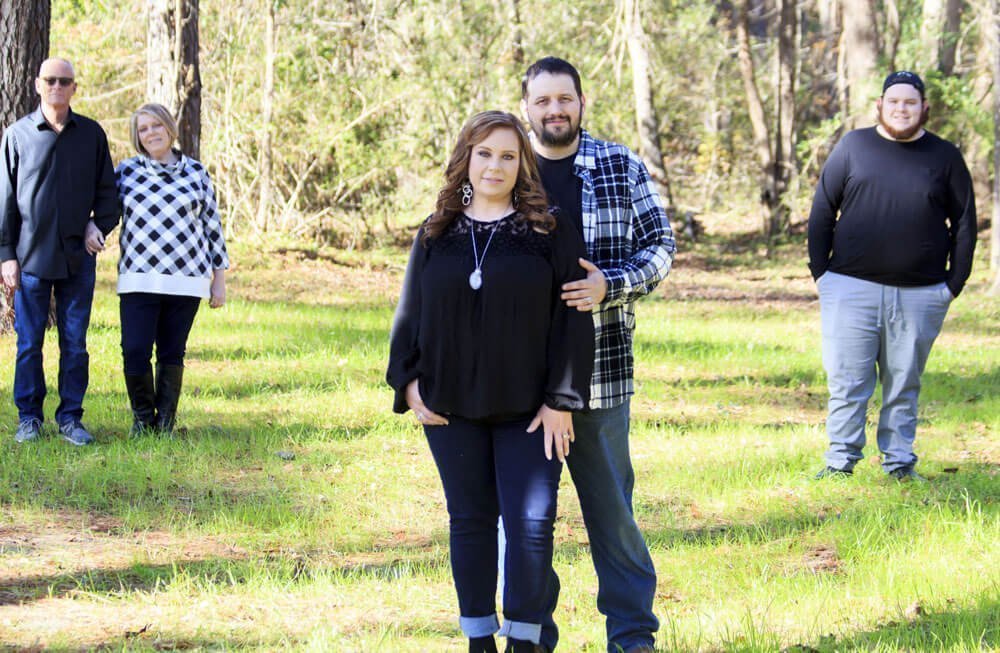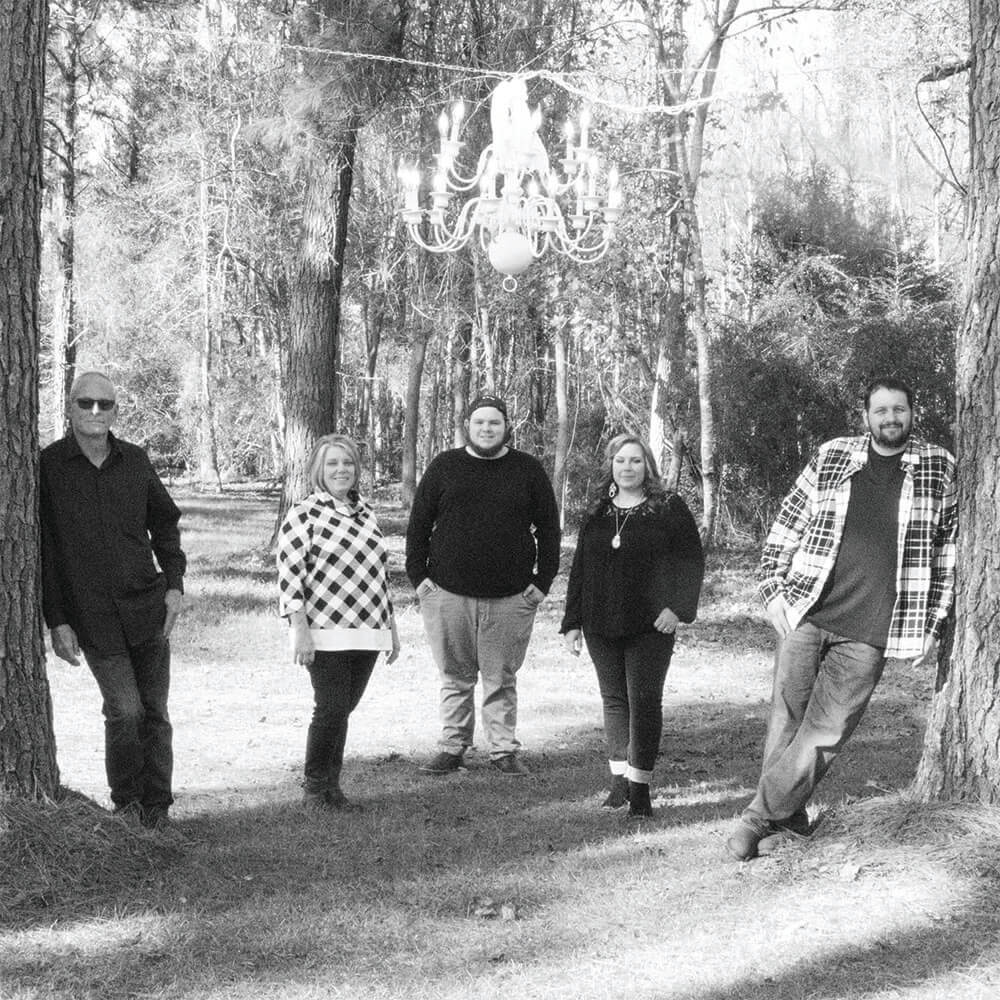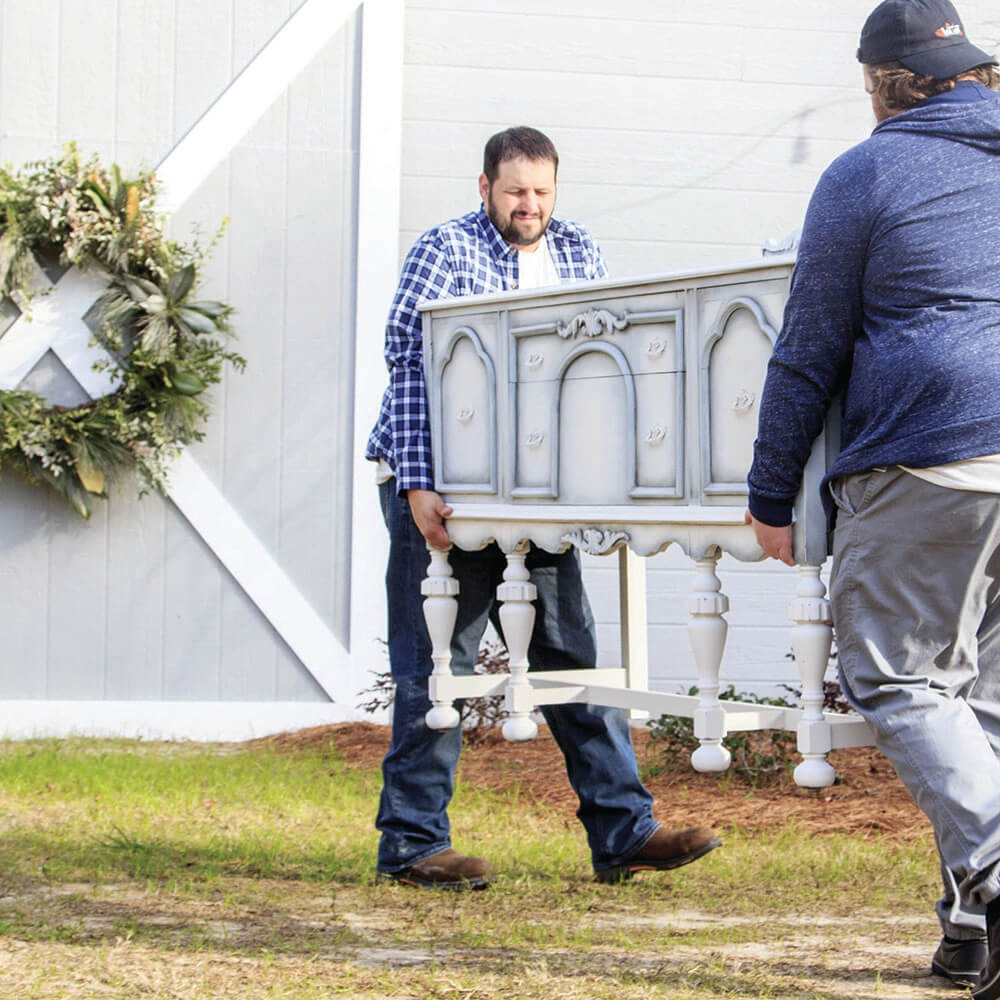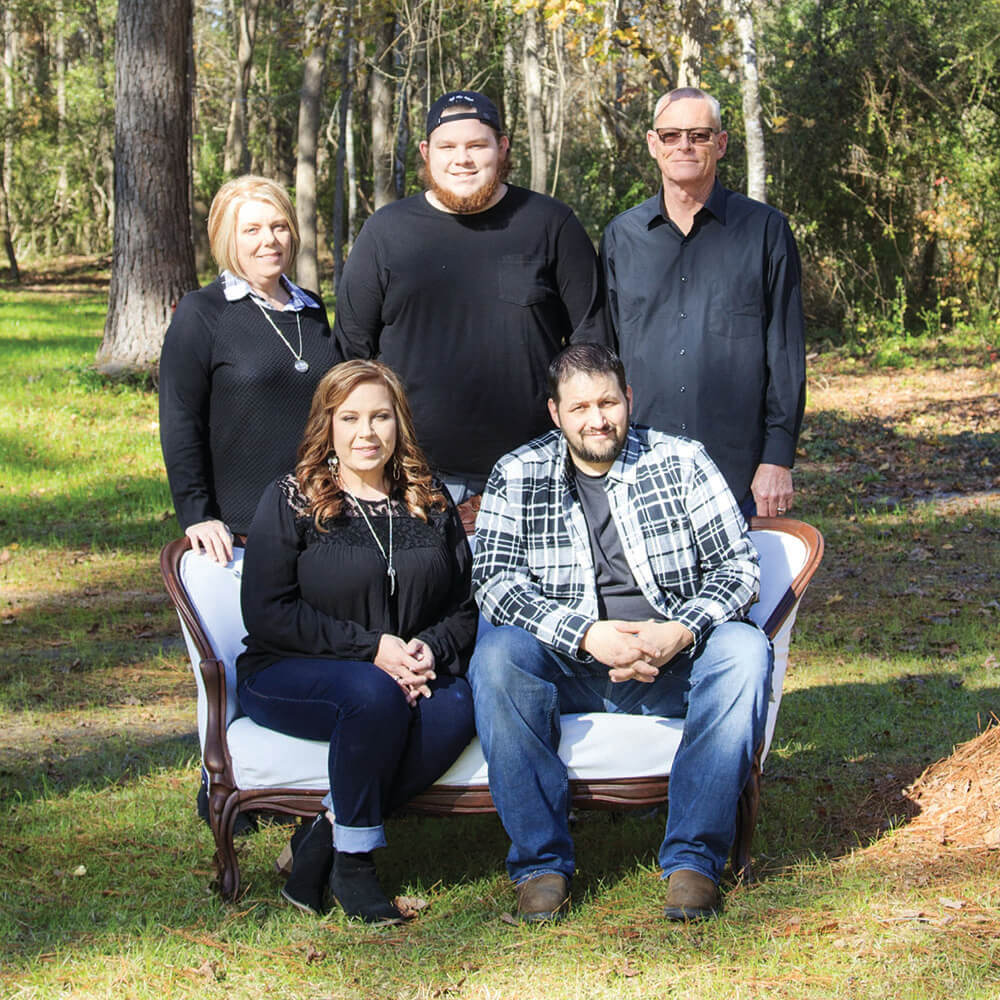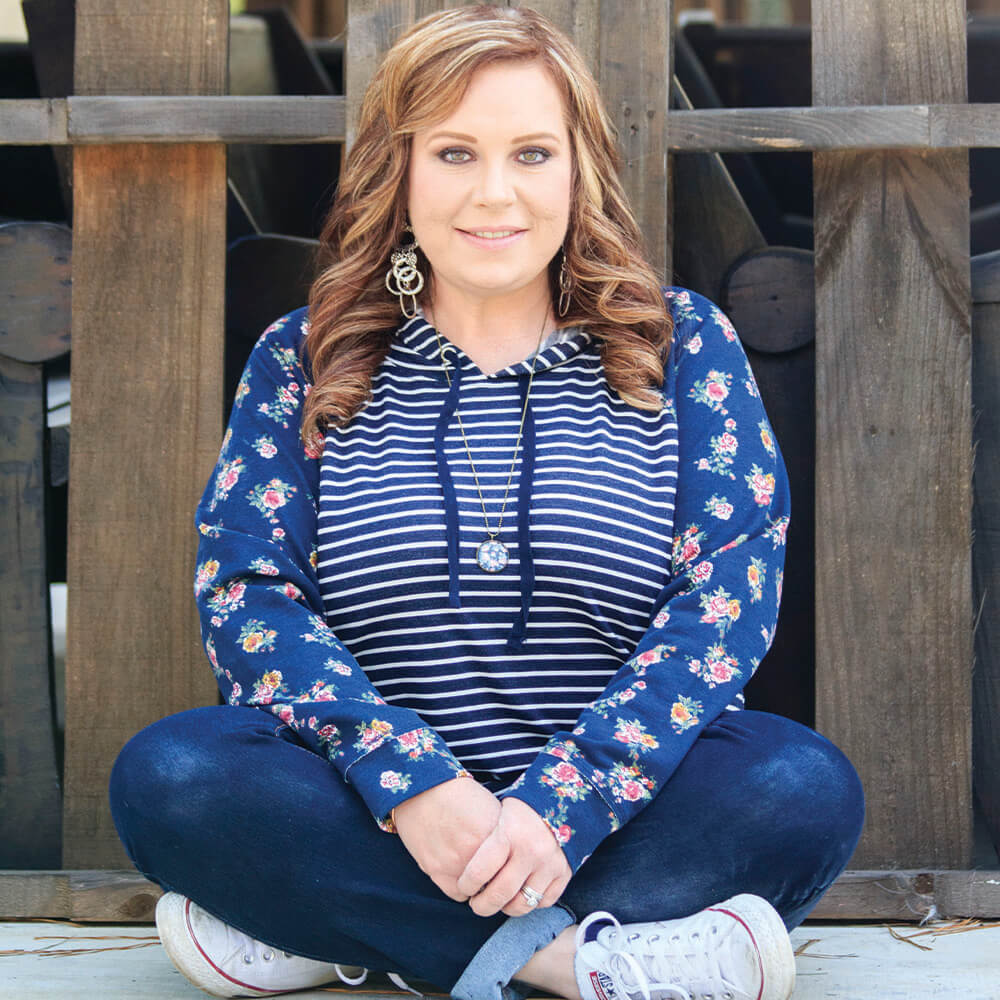 Amber
My name is Amber! We have already met! But I wanted take a moment to say what a pleasure it is to own such an amazing store! Take just a moment to meet the staff who also happens to be my family! I truly could not have done any of this with out each one of these special people!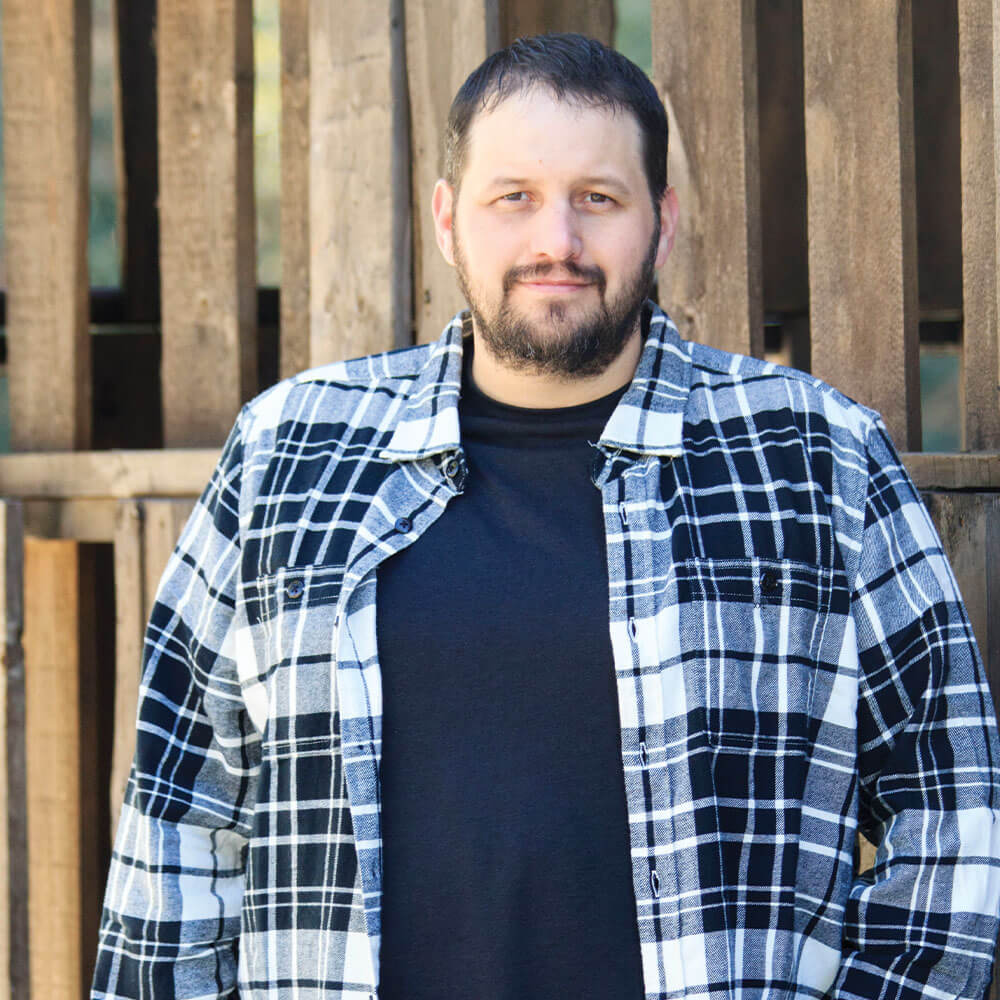 Mark
Meet my husband Mark! Not only does he work a full-time corporate job in the Aviation industry, he assists me in the store weekly! Mark is the hardest worker I know and the most dedicated man to his family! He helps out with helping customers in store as well as answering questions on the facebook page. He will step in and check out customers and answer the phone too! But he also helps with the heavy lifting and prepping sold pieces for pick up. Did I mention that he will go pick up all my project pieces too. When he isn't at the store he is also doing things at home! He really is my sidekick in this business! I hope when you have the opportunity to meet Mark you see why I love him so much! He is just an amazing supporter just helping me live out my dream! Being a spouse of a business owner isn't the easiest but we are going at it together!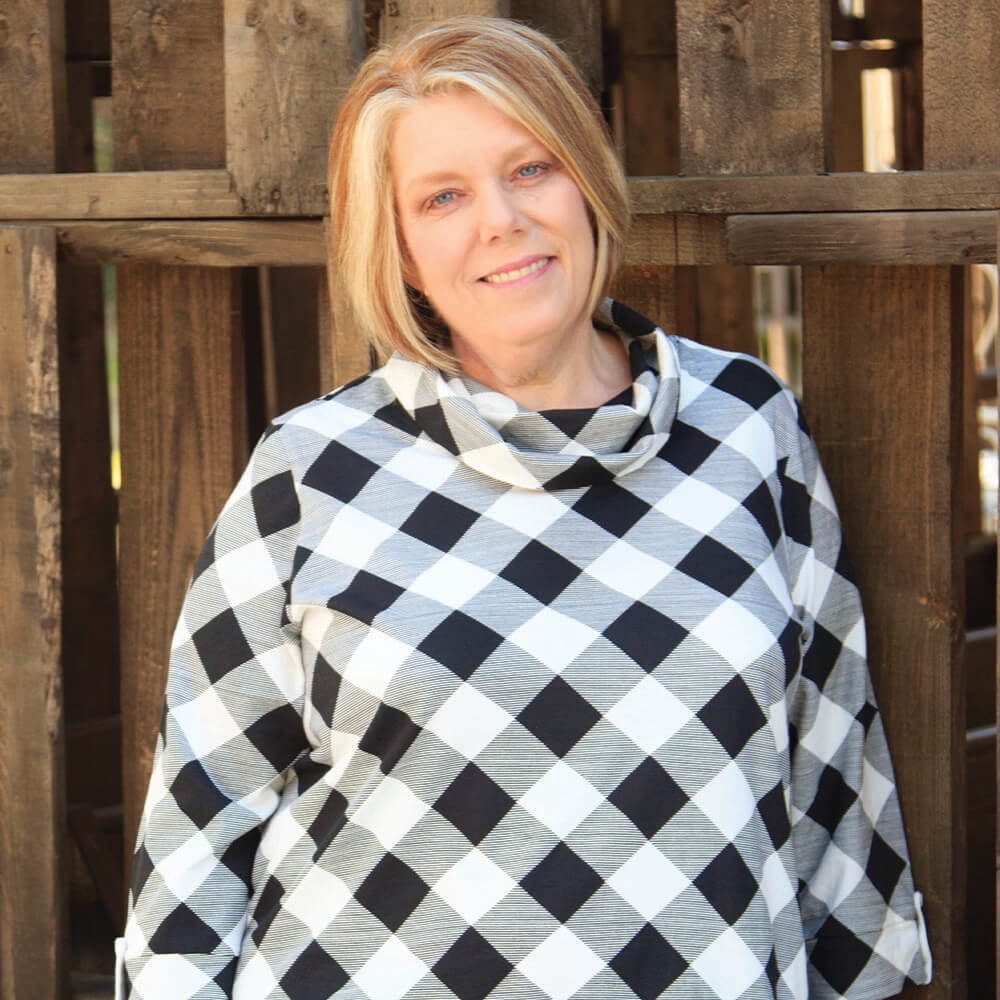 Christy
Meet my Mom! Did you know that alongside working at the store right by my side, she and my dad also own Shiplap Love. That is their small business. My mom is my right hand at the store! She opens the store daily, she knows that I am not a morning person! But she also answers the phone, checks out all the customers, helps each person that comes in with interior design questions and how to coordinate items through the store to fit a customers home. My moms favorite part though is when she gets to hold customers babies while they shop! She adores that part! But my mom will also pray with you! Right there in the store! She has a heart of gold. I hope when you meet my mom that you see how special she is. She shows up each day and supports me and helps me live out my dream alongside her living out hers! Love you mom! Go on over and check out her Facebook Page, Shiplap Love!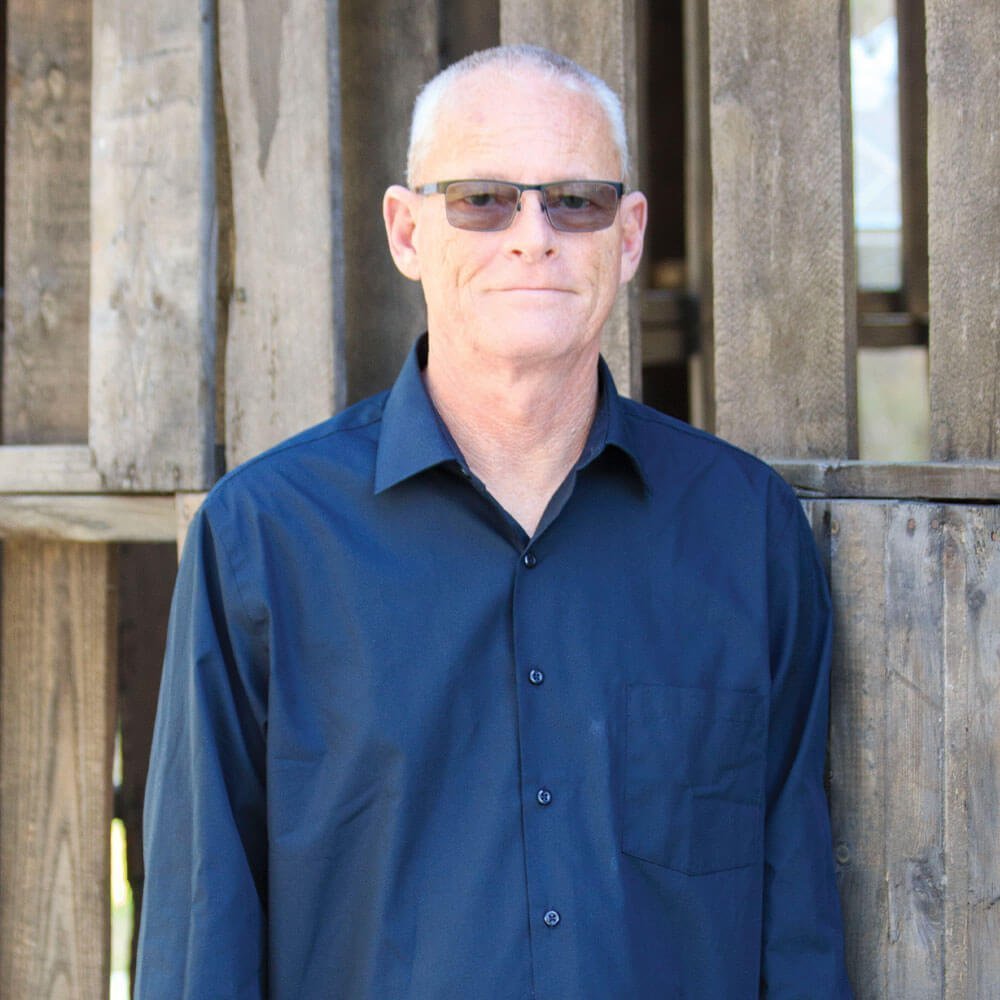 Darrell
Meet my Dad! He just recently started this full time journey a few months ago when he lost his job in the corporate world. He and my mom are now full time growing their business, Shiplap Love. Anytime my dad is at the store he will help me with whatever it is I need! From moving, to shifting, to hanging things on the walls to helping customers. He jumps right in! Can I seriously brag on my dad for just a minute? My dad is absolutely the best custom furniture builder that I know! Quality and Craftsmanship that is unmatched! He takes such pride in what he builds. Straight from the heart! But my dad also paints furniture too. He is so meticulous and pays great attention to detail. If you ever get the chance to meet my dad, he is super quiet which is the total opposite of me. But he's really smart and knows his stuff! I am excited that he is on this journey with me! Go ahead and check out Shiplap Love's Facebook Page!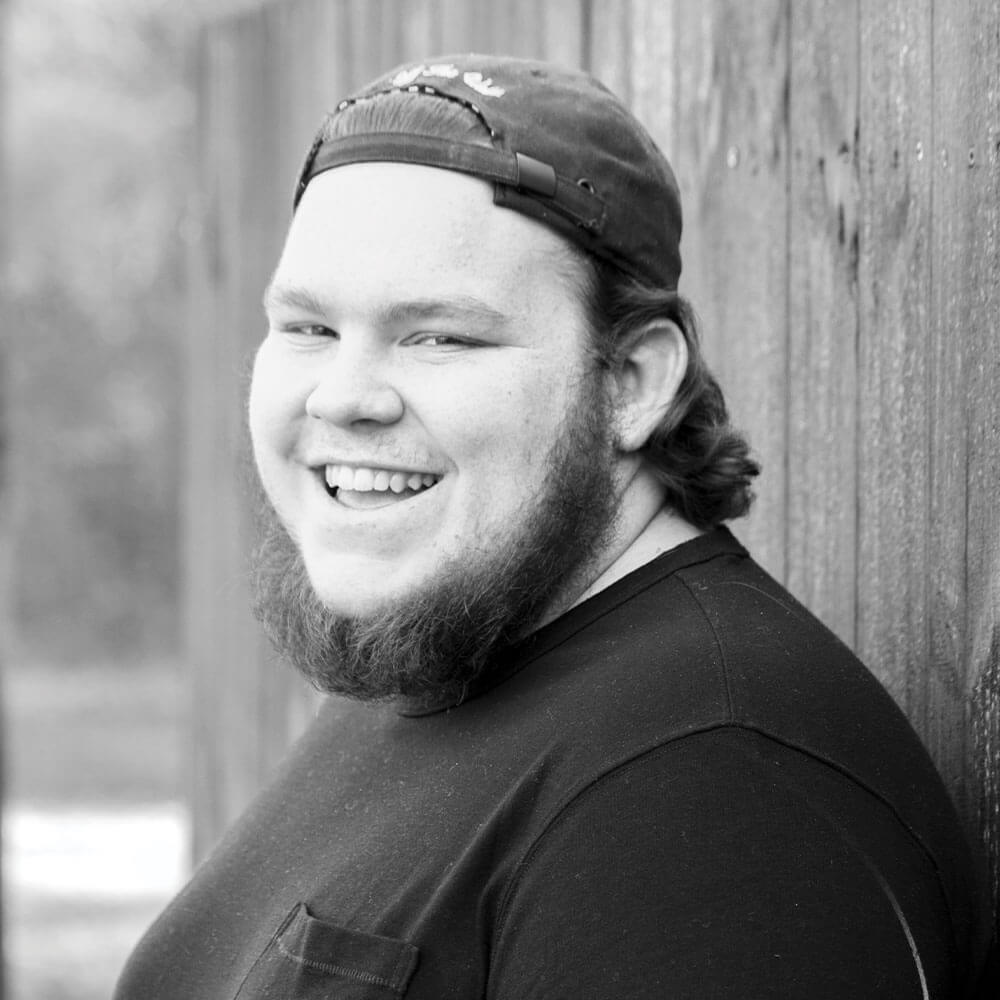 Dylan
Meet Dylan! Dylan is my middle son! He is currently in college in his 2nd Year! He is a full time student at Savannah Technical College seeking to earn his degree in Aviation Maintenance as well as getting his A & P License. His field of study is extremely strict, so hiring him to work evenings at the store during our slower times frees him up to study when he is not helping customers. Dylan is funny, he is a giver and he is so smart! When you see Dylan in store just know that while he loves helping his momma at the store his focus is on getting his education! He does a great job assisting me though, during his shift he is answering the phone, checking people out and he prepares sold pieces for pick up. Did I mention he's super strong? So how did Dylan get dragged into this family business? During Dylan's Senior year and 1st year of college Dylan apprenticed under me and learned to build furniture and paint. This was a great way for him to earn money. Check out his Facebook page, Madison Green Designs! He is no longer building or painting but gives you an idea that this kid was super talented. I'm so glad that Dylan is apart of our team!
Meet The Rusty Nail Store Vendors!
  
Meet JRS at Home
This is Jessica and Russell! They are the owners of JRS at Home. They are not only furniture painters, custom builders they are also home flippers. Jess and Russell are definitely a force to be reckoned with! They are the highest earning and push the most pieces through their business within the store. Russell also has a full time career/service through his dedication to our country through his Military service. Watch out for these 2! Check out their Facebook page by clicking
HERE
.
  
Meet Shiplap Love
This is Christy and Darrell! They are actually my parents but they also own their own business! Christy loves to use her inside knowledge of interior design as well as painting furniture. She offers her services through the store. Darrell is a phenomenal custom furniture builder and painter. Hands down the best quality you will find. You will see Christy in store often, she is my right hand through the operations of the store day to day! Go give that 
Facebook page
 a like!
  
Meet Designs By Mimi
This is Kim! She owns Designs By Mimi! Kim has been with me since long before opening the store. Kim was once my customer, who had a dream that she too could start a business and paint furniture. Kim has a serious passion for painting, learning and growing! Her husband Doug is the biggest cheerleader ever! No matter who you are! He will pump you up and cheer you on! And he loves our customers! I nicknamed Doug "the professor" he's super smart and has the glasses to prove it! But he also finds the coolest furniture too! Take a sec and go follow along on her
Facebook page
!
  
Meet KJ's Corner
This is Zelta! She owns Kj's Corner! She joined us when we moved the store! Her work quite honestly blows my mind each time she loads in! She pays such great attention to detail. And her finishes are just as smooth as butter! Zelta has a heart of gold and a heart to serve! She is also a nurse by trade alongside a creative artist. Zelta is one you want to follow for sure! And if you own one of her pieces you know what I mean about her finishes and quality! Go over and follow her 
Facebook page
!
  
Meet Lady & Beau
Meet Mindi! She owns Lady & Beau! Mindi's business is all things signs! Mindi and Brian have the exclusive here in the store for their signs. All of Mindi's signs are handmade! No two will ever be alike. She started her business just last year and has exploded! Mindi is very intentional about her creative work! Each week she loads in new signs but she also offers custom ordering as well. There is not much Mindi and Brian can't do! Alongside owning Lady & Beau, Mindi works in the justice court system and Brian is in Law Enforcement. Take just a few minutes and go give their
Facebook page
a follow.
  
Meet Cain Creations
Meet KT and Jill! Jill is mom, KT is daughter! They are a perfect duo! They own Cain Creations! Jill and KT are still new to the creative business but they are doing great! Jill and KT like to try new things and see what sticks! They both do a wonderful job with their pieces and they never disappoint! I hope you take just a moment to go like their 
Facebook page
!
  
Meet Dana B's Vintage
Meet Dana! Dana owns Dana B's Vintage! She is also fairly new to the store and the business. One thing I will say is Dana is willing to learn and try new things! She takes chances and she is growing her little business day by day! Dana is super sweet and so helpful! I really think will love any piece that you purchase from Dana!  If you want to follow her
Facebook page
, I bet she would love that!
  
Meet The Compton Co
Meet Heather! Heather owns The Compton Co;. She is a handmade business joining us from Missouri! Heather makes jewelry that is unique and one of a kind! I stumbled upon Heather because we share the same business coach, and I knew that I needed to add her product to the store. She commissions all her handmade jewelry in store on a 10 ft jewelry wall that you can come and build your own jewelry at! How fun right! I just love Heather and her family! Let me invite you to go over and like their
Facebook pag
e!
  
Meet Mockingbird Lane Creations
Meet Donna! She owns Mockingbird Lane Creations. Donna is our only consignment only vendor. She is not full time yet but she is working towards it. She is a full time physical therapist locally! She started creating as a way to get creative and its become like therapy for her. Donna takes great pride in what she does. If you would go check her
Facebook page
out I know she would be so excited! 
Vendor Opportunity
Ready to start your booth/creative business? If you are local to the Pooler/Savannah GA area and would like more information on how to join The Rusty Nail Home Market vendor family I would be happy to share more information with you. We do require a portfolio of your work along with an application. For more detailed information please fill out the form to the right.
The Rusty Nail Store Guest Reviews
I have only visited once, but was in awe of the many beautiful things they carry in the store! The prices are very reasonable. Amber and her mom are who greeted me and they are as nice as you will want to meet. What you see is what you get! My kind of people. Amber is so very talented. Enjoy watching her live videos. She doesn't mind sharing her knowledge Either. Will continue to visit and watch. 
Sincerely, 
Linda Bishop
Linda Bishop
Today I walked into this store not thinking about buying anything in particular. After walking around for a few, I fell in LOVE with a TV counsel, that was everything my husband and I have been looking for, but in different colors. Taking the chance, I asked if they could possibly do "custom orders" in which I received a big fat, YES!! Needless to say in a little over a months time, my husband and I will FINALLY have everything we've been looking for in a TV counsel. Staff was nothing but helpful, friendly, had great conversations, laughed a lot and really understanding of everything we wanted. 100% will come back and recommend…. ALWAYS.
Kristin Thompson
I can not say enough about Amber, her husband, and all of the wonderful people from Rusty Nail! We had the pleasure of going to the store in June 2017, and fell in love. There were so many beautiful things in every booth! After purchasing that day, we continued to shop on line, and several of us ordered, and they made a delivery trip to US in Barnwell! They were amazing to work with and we can't wait to order more! Everything was gorgeous and just what we wanted. Thank you for all of your hard work. I definitely recommend them to anyone! 
Kim
Kim Bradley Richardson