Have you ever wondered just how long of a lifespan your content you post online actually has? and have you ever thought how you can actually get it to last longer for more eyes to see your "hard work"! I have wondered this myself, that is why I decided to do some research! I decided to dive deep and see just how long my content actually is "LIVE" after I put it out there! As of this blog post it is December 2019 and we are all nearing the year 2020! Each second, hour, day, week, month and year the online space is changing and technology is exploding on a massive level to the point no one can even keep up! Who else can relate to this?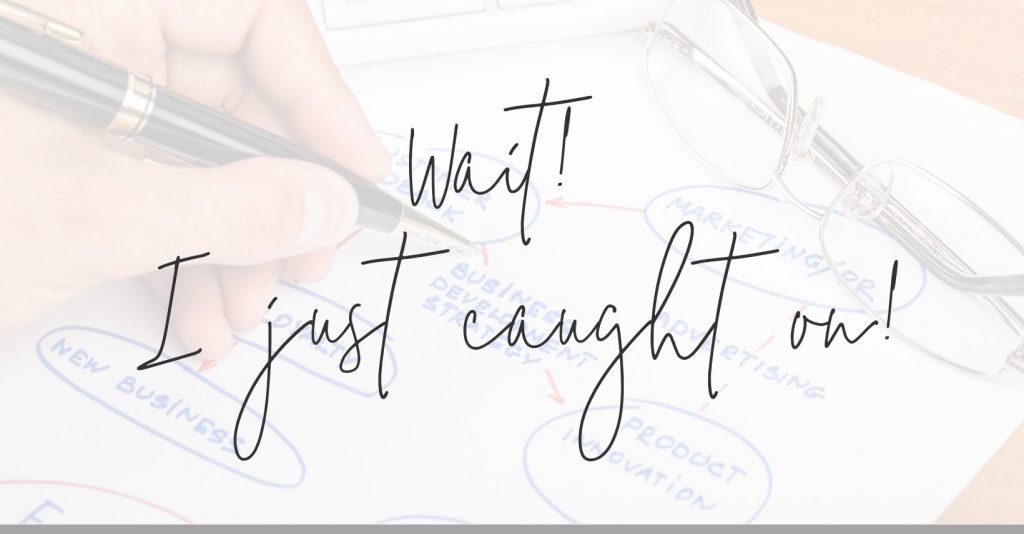 Just as soon as I figure something out or catch on to something, I feel like it is all out of date! It is so hard to keep the content "LIVE"! So I try really hard to stay in the know and keep watching out for what is to come because we all know nothing ever stays the same! The way we used social media back in 2009 is not the same as it is in 2019! Not at all! So let's talk about content creation! Content creation could be video, photo/image or text. Video is king right now! It just is. Youtube has really set the bar high for other social platforms as well as website owners to feed the VIDEO monster! Besides video, there are other forms of content that can be Queen! Because as you may know every King needs a Queen! Content must pair up with other forms of content! But i also know that NETWORKING AND MARKETING IS PRESIDENT! (forget king and queen type of stuff, networking is PRESIDENT in this case)
Now that we have that covered let's look at content itself. Video, photo/images and text! Each social and online space is fueled differently. Youtube is fueled by video content but it is FED by textual content from the viewers. King and Queen! Facebook is moving more into the focus of video content as well. But they have said that they are focused on creating meaningful engagement and conversations in LIVING ROOMS! Do you video chat with someone next to you? Of course not. But the point is to capture someone and then draw closer through conversations. I won't elaborate on that any more than to say that it is very important to know HOW these platforms work socially to best strategize how to plan in your business and entrepreneurial efforts.
Let's talk for a second about off social content, meaning on your website or blog! You create content on your website or blog but you do not have a social community just hanging out there mindlessly scrolling for hours. But you need to use social media to drive people to your off social content. But how? How do you do that? You network the content you create and you network yourself as you! We must be networking with our ideal PEOPLE! You know those perfect dream customers and clients! Ok, so how can we network and what is the lifespan of our content?
Often people think that posting in the morning on let's say Facebook is good enough for the day or the next few days! That is not accurate! In order to grow your business, your impact, your influence and your income you must understand "lifespans". Let's face it, unless we are really good at SEO or have a ton of ad spend for ads on multiple posts and platforms, no one is just FINDING US or seeing everything! Our content has a lifespan in the spaces we are posting. Meaning, your networking and posting on your Facebook and Instagram will fall flat, but it doesn't have to if you know how networking on and off socials works. You must work to be discovered daily! Meaning you need to know the lifespan of discoverability in real time and long after your post has been in INTERNET LAND! We must use social spaces to drive people off and on to our websites, to our online stores or to our in person brick and mortars. Networking is key!
So now that we know we must network ourselves (aka "marketing") we need to clearly understand how long of a span we have through each of our efforts to create content and promotions actually lasts in the "algorithm".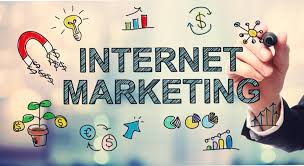 Let's take a look at the different platforms both on socials and off (websites). By the way, if my blog and my website content is helpful and serves you value would you consider joining my email list so you dont miss out on the latest blog posts? Just sign up using the optin below!
Lifespan of a Facebook post: 
When it comes to Facebook, a post has an average life span of roughly 5 hours, but 75% of the impressions (FB showing your content in a feed) happens in the first 1 hour and 30 minutes that is only 90 minutes– meaning it's worth posting more than once a day as it's the best way to connect with your audience when you make your posts, go into that post and create conversations. But then again, posting too often can overload your audience making them less likely to interact with your content or even unlike your page, not all posts or videos will perform well, use that data to help you understand "why is my audience not engaging?". A safe bet is to post between two and four times a day, but make sure you post a good mix of different content. And post when your audience is most likely to be available on Facebook. Go into your page and get to know your insights, and uncover WHO your audience actually is and when they are most likely to show up for you! You also want to encourage your followers to turn on notifications, but why do most of our followers not do this? Think about why you, yourself do not turn them on? Too many notifications to keep up with, or you really don't want to be bothered. But think about why you would turn them on?  You do not want to miss out on the thing you are highly interested in, you do not want a FOMO happening with your favorite pages and people. How can you create that with your own followers?
Lifespan of an Instagram Post:
Instagram for me is like a different planet in the solar system. Has anyone really even figured it out? I certainly know that I have not! So, It's very different on Instagram, as a standard Instagram post has the average life span of about 48 hours. This means that you should keep an eye on your Instagram posts for a few days after publishing them to see if they get any comments and reply as soon as possible. (Comments on an Instagram post can boost your presence on the explore page as Instagram sees posts with lots of comments as having the potential to become viral). So, on Instagram, posting at least once a day makes sense – but don't forget to post your stories too! Stories stay active for 24 hours, but in my research a post may have 48 hours but ideally in all my research you want some type of engagement on your post within the first 5 minutes. Each minute that goes by your post is seen in the algorithm as less valued and not interesting. You must show up after each comment and genuinely respond.
Lifespan of a Twitter Post:
I won't lie, I have a Twitter account and I do not use it! Pretty much ever! I have never liked Twitter or what experience users have, for me it is a big gossip and opinion train that I prefer not to ride! But Twitter is a funny thing as a post only has an average life span of 18 minutes!  18 MINUTES! That is simply crazy! While doing my research on "networking" when I read that about Twitter, I was like "Who has time to post every 18 minutes", def not me! So, The recommendation is to post multiple times through the day, at a very basic level try and plan two tweets per day and schedule them ahead. It sounds crazy but tweeting 6-8 times a day makes sense in order to reach as much of your audience as possible! But most entrepreneurs I work with struggle to post once a day on Facebook!
Lifespan of a LinkedIn Post:
I have a LinkedIn account, actually I have all these accounts, but I personally decided to focus where my audience is MOST likely to be. My audience happens to mostly be on Facebook! But as an entrepreneur who is primarily business to business, LinkedIn is great for that! LinkedIn is very similar to Instagram in that (generally speaking) a LinkedIn post also has the average life span of about 48 hours. However, don't be surprised if you see conversations starting to appear in the form of comments on your post a week or so after you have published them! For LinkedIn, to make sure you stay in touch with your connections it's best to post once a day, every working day. Again, LinkedIn is a BUSINESS social platform primarily! Not much of the "lifestyle" stuff happening there!
Lifespan of a Pinterest Pin/Post:
I am a die-hard Pinterest Junkie! I love Pinterest as a consumer! I am a pro Pinner! I am sure that you totally get what I am saying! I can pin "ALL THE THINGS" for hours! My struggle is pinning properly as an entrepreneur, influencer and blogger! Pinterest is like no other, unlike the posts shared on other platforms, pins have a relatively long lifespan. On average, about 50% of pin-driven website visits take place after almost four months. FOUR MONTHS! Yes, friends your pin has a shelf life of about 4 months! But I have also discovered as a business, entrepreneur, and blogger you must be PINNING YOUR OWN THINGS DAILY! Yes, pin other peoples things but YOU MUST PIN YOU! Your pins can gain a significant amount of exposure that accumulates over time. So if you are expecting "INSTANT" results on Pinterest, then hang it up sister! That isn't happening! Pinterest is the custom house you are building that takes lots of time working day after day to build momentum and growth! Pinning at least 10 pins per day is a good place to start, and using Tailwind will help you with that.
Lifespan of a Blog Post:
Blog posts are something that in my opinion you can not really put a lifespan on. Here is why! You can blog every day for 1 year and then suddenly stop. Yes your blog if properly networked and seo prepared can remain discovered for up to 2 years off of your website, but if you do not keep going then you will find that your effort will run out. Your website will remain as long as you keep it up and pay the way for it to be available. Your blog posts are in fact there forever, meaning you can come here and scroll my blog and go 3 years back and the content is there but unless the seo is right and I have things properly set in place it is not just SHOWN to people. I must work to push it out daily! You really need to be consistently feeding the blog that you are curating at least 2 times per month. Yes, old blog posts can still be discovered but there is no place to let's say broadcast them other than where you NETWORK your blog. Your blog does not have a FEED! Your blog requires you to drive traffic to it. Then your content is discoverable for roughly 2 years or LONGER depending on the popularity of the content according to Google, Pinterest and other places you have socialized your blog content.
Lifespan of a Youtube Video:
I am not a YouTube pro by any means. Honestly, I am not even a youtuber who even can say that these numbers are full truth! I do know from the few video's I have posted mostly repurposed, because that was suggested to do before I start creating regular everyday content. It was recommended that I build my resources (old videos to establish authority in my niche) and then post YOUR "right now" in the moment videos. Don't upload repurposed stuff in the middle of creating new content! Well, I am honestly scratching that theory! I personally would rather upload the things ideal for the time rather than 2 year old stuff! But they said Now strictly speaking, YouTube isn't social media in the way the other sites are. YouTube is more of a hosting platform, but it plays into your social media marketing strategy because the videos you post on YouTube can be reposted across multiple platforms meaning the shelf life overall is longer. The most recent stats on the half-life of a YouTube video is that your video performs at its best within six days of posting. However, sharing your videos regularly across your other social media channels can help extend that lifespan beyond the 6 days pushing it onwards to 20 lifespan and then as long as your video is searchable it can be discovered for years after posting. But the FRESH SHELF LIFE SPAN is right around 6 days! So it is ideal to post once a week or more.  Remember this, YouTube videos, much like blogs, can be evergreen content, useful for months or years after their creation.
Now that we have a better idea of the LIFE SPAN of content we need to really look at what we must do to stay relevant, searchable, discoverable and to keep putting more and more out there but when we do we must understand why it is important to know what content to create but how to NETWORK! You must create a strategy! You need to have an idea of what you are posting and the ask "NOW WHAT"! You can not just post and post and post. You must network, and engage beyond your social circle or your website. Period!
So where and how do you actually network? You network any chance you can get and you keep doing it!
Networking is the fuel to all of these things we have talked about today! You can in fact expand the LIFE SPAN of your content, your videos, your images, your conversations and your products! What that will require is your effort to create a plan. You must be active in your forecasted plans in your entrepreneurship and business ownership journey! If this has not been a focus for you or you have not really understood how all this works, i recommend that you research, surround yourself with those who might be ahead of you to help guide you along, and you might need to invest in that with your dollars. I personally have a business coach myself, even though I myself am a coach! That isnt so outlandish, it just means it is required for me in my journey to expand my circle!
I hope you have found this blog post insightful, educational and it brought you some value! I hope that you pass it on and pin it! I would be so thankful!
Thank you again for stopping in to my blog and for tuning in for each one! I hope that you come back next time. If you have something you want to add to this conversation then please chime in below in the comment section! I am always eager to connect with others and that is "a form of networking"!
I will see you on the next blog post friends! Blessings to you!
PS: If you are looking to connect deeper, and go to a new level in your business please check out my coaching community! You can learn about my coaching group here) #hobbytoceo is my paid coaching group! I would love to have you join in and become apart of the entrepreneur community! 
PIN OUR BLOG POSTS!