Understanding Instagram honestly has been a challenge for me! I will admit it! But that doesn't mean I am not working hard to figure it out! So I am starting with the basics here! The plain and simple 101 of Instagram! This blog post isn't one of those I have mastered the INSTA GAME! It is more of a guess what ME TOO!
I have been a user on Instagram since 2011. I used it personally and then switched to business about 3 years ago. Am I working my IG like i should no! But everyday I show up and make progress! 5,500 followers to some is great, to others its like GIRL you need to get it together! I know. MIXED VIBES from both sides!
So, today I am sharing the basics of IG! The super simple break down! No fluff, no tricks to going viral or getting 100k followers in 30 days. This is a plain and simple basics! Understanding the basics firsts helps you understand #allthethings you gotta do later! (that blog post will come later) So let's begin! I have 10 tips for you!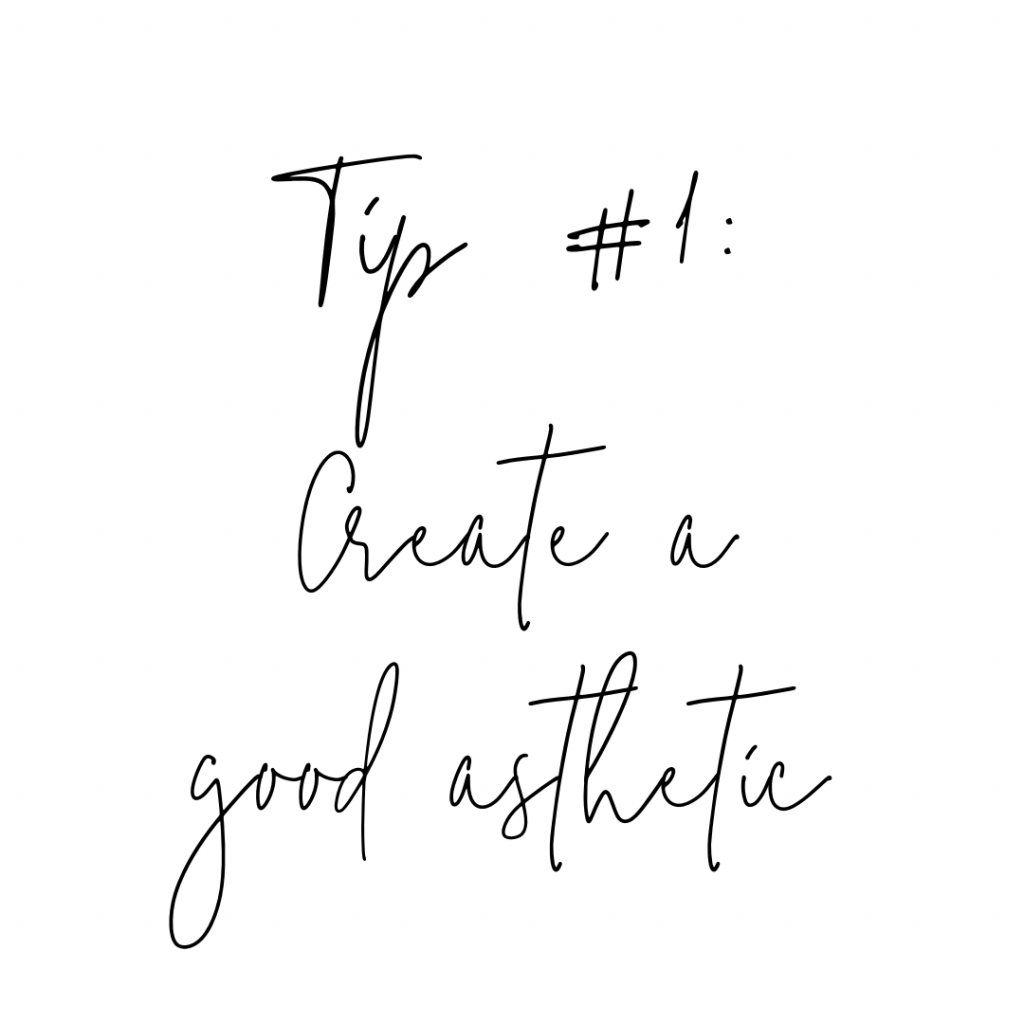 I know what you are thinking….. OK so…. How do you do that? Well start with posting high-quality photos and edit them all similar or create a theme for your feed and go with that. Let me clear something up! When I say post High-quality photos that does not mean you need to go out and buy a fancy DSLR Canon digital camera, I know I recently purchased one but it was not for me to necessarily take phots! ALMOST 99% of my photos are taken on an iPhone 10 XS MAX or were previously taken with me Samsung S9 plus! Y'all smartphones these days take AHHHMAZZZING pictures! It is what you do after you take the photo that i am talking about! I get it, no one has time to edit all the time! So let's start with a few things you can do before you start to help your editing steps later! Start by cleaning your camera lens, tap to focus, and take pictures you are proud of and that you like and move on!! There is no point in posting photos on Instagram for the sake of posting phots! If you hate it, it will show! Your followers will take note of your posting habits and chances are you might loose some because of it. I know stupid but that is the instagram game! Now let's talk editing! Pick a couple of your favorite apps and use them to make your edits. I personally like Light Room and A Color Story! And as far as text I use InShot, Word Swag and Canva! (I do like Typorama too) Lastly if you are photo graphing your work please watermark! Edits can go along way! But create a feed YOU LOVE! That is most important!
Listen, I get it! What hashtags do i even use? Well start with this. What does your photo speak to? What message are you conveying? NEVER POST SOMETHING AND HASHTAG SPAM! Yes, that is a thing. Start by using one of my favorite resources on my phone EverNote! I use it to paste in hashtags that are in my industry and niche and are not overly used. You do not want to use hashtags with millions of uses. You want a mix! So remember that. When i find good ones i like to browse, yes I browse hashtags I will add it to my Evernote Hashtag list! So don't just use random hashtags or basic ones. You wont get far! Here is an example of what not to use. #homeinspo #interiordesign #blogging #bossmom and so on. I have used all of those and NOPE never ever worked in my favor. Actually what happened was my post were seen less. meaning most of those hashtags had been shadow banned! Yes that is a thing. I know there is so much to know about all the socials and IG is one that I just down right struggle with. But I am trying nevertheless! So when using hashtags you want to pick ones that are actually engaged with! And It takes time to figure out which ones will work, but if you search different hashtags in your Instagram app, you can see how many people that you follow ALSO follow the hashtag. Take some time and do a little hashtag research and see what hashtags your audience likes and that you like too!. I would shoot for up to 10 popular hashtags, and then the remaining should be smaller hashtags with an engaged group of people who follow them. Use at least 10 hashtags and no more than 30. Do not use all 30 in each post, change them up and change up the amount you use. You do not have to to 30. Keep the algorithm guessing and fresh! Remember you should use a couple tags in your post and the rest in the comments. AND TAG YOUR STORIES WITH HASHTAGS! If you want to be apart of my OWN hashtag I created I invite you to use it if it fits you my hashtag is #hobbytoceo I do have a few others i am the founder of but this one fits entrepreneurs like us well! plus it is super on brand! My hashtag is new so full warning but i think its a good one!
This one is a big struggle for me! I know my customer and audience is on Instagram but my current active customers and followers are on facebook, so i focus there but I am still showing up on IG, but I will be honest there is not anyway you will ever give equal attention to all the platforms but you need to give attention consistently to the social platforms that are serving you best and your audience/customer best! Don't pop in instagram once a week and expect greatness! Please at least show up once daily in the stories and once daily in your feed! AND keep doing it. In a recent facebook update (august 2019) we were alerted that you will soon be able to schedule your Instagram posts from your creator studio in Facebook. I AM SO EXCITED about this! It will def help me with my consistency!
Yes, you want to do both! I typically post more in stories than I do my feed. I guess because it feels more real time and my feed feels totally not! I use apps like InShot and Canva to create my stories. And I recently added a welcome meet the instagram feed owner video post to my IGTV stories. I know i am not #instafamous but I am working on building a presence there working towards discoverability and you should too! I talked my coaching students through this process in my #hobbytoceo Insider's club coaching group (it is open if you are in need of a business coach) It really is important to simply show up though! if you dont like to show your face…. dont do it until you are ready! But show up!
Another important things is to engage with your industry and your niche. You are essentially establishing your presence and expertise in those areas! You hear me say it often that word ENGAGE!  (and you will KEEP hearing it from me) because it is that important! If you are a maker, painter, blogger or lifestyle Instagramer, you must follow and comment and like fellow Instagram users in your niche and industry. If you are a home decor or crafter on Instagram, like and comment and follow other fellow home decor  and crafter Instagram accounts! Please don't do it in a generic way, be thoughtful and genuine. AND Do not just hijack someones feed to self promote, please for the love of God do not do that! It is not cool! Do not drop in a comment with FOLLOW ME FOR MORE (fill in the blank) Shameless plugging of your own stuff is not cool! It just isn't! I personally try to genuinely comment, like and follow those who I feel serve me and I can serve. The one thing i will say is do not follow someone for the sake of following to get a follow back. Truly follow that account! And when people comment GO REPLY! and Try not to just "like" their comment or send back an emoji. That is not meaningful that is LAZY! (you have been warned that i am a #truthteller)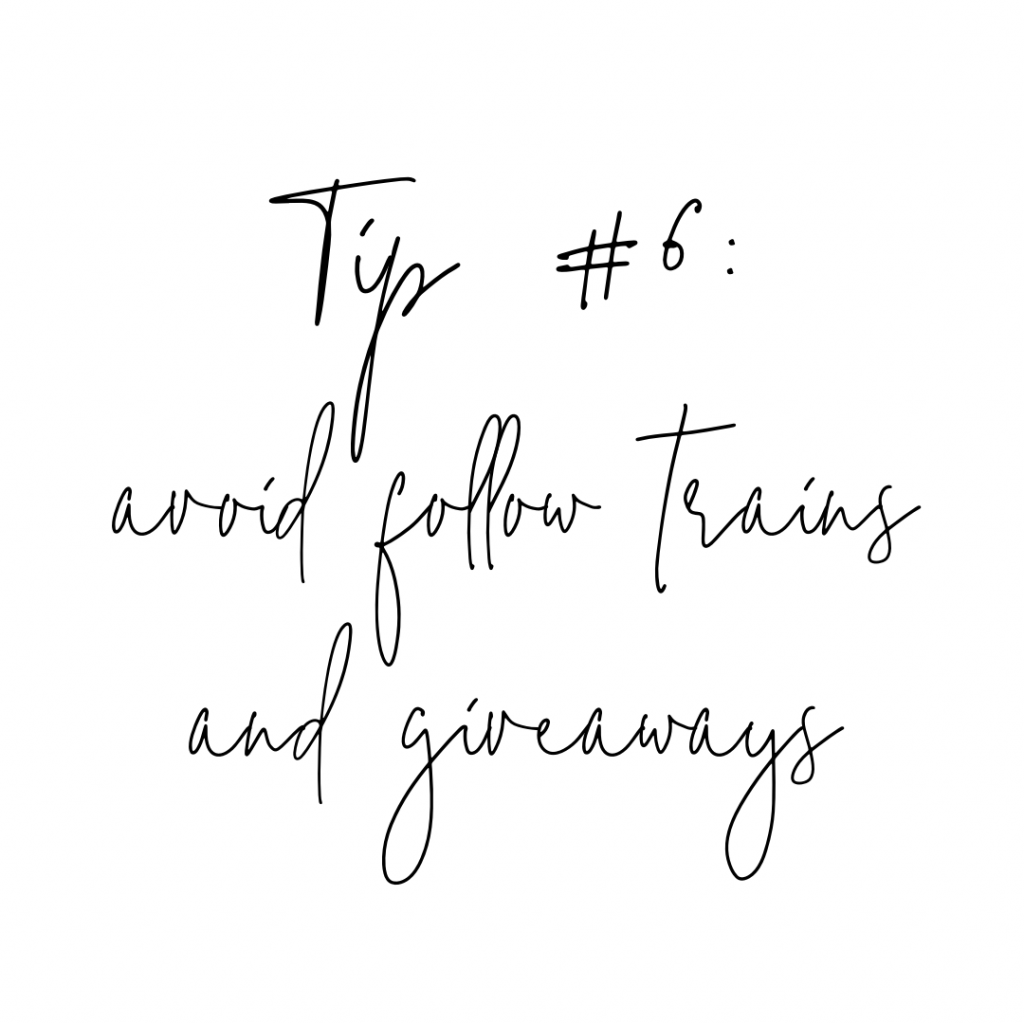 I know many people do this! The follow trains and the giveaways! PEOPLE that is not how you grow your Instagram tribe through what I call "spam trains" and "baiting trains" and a giveaway just leads to a bunch of followers who want to win something and do not genuinely care about who you are or what you represent or stand for! Those are not your followers! I know I will get a bunch of crap for saying this but you do not want to get followers this way! If you're sole goal is to get to 10k then whatever, do you! But getting to 10k to get a swipe up isnt worth the work or effort if you do not have a following who loves you for you and what you do. It just isnt. I have learned this the hard way! I did the LOOPS and TRAINS and I am weeding out those who are not my people. So far I have weeded out over 300 followers who just do not belong and are not a fit. I do not recommend you do this. For me this is you trying to fast track and gain a following that will not engage, or care about what you do, they are there for one thing.. The stuff. The Free Stuff! Instead collaborate with other Instagram users in your industry and niche and do feature collabs.
Yes, in tip 5 I said follow those in your niche and industry! and In tip 6 I talked about follow trains and giveaways….. But do not just follow to get a follow back and if those following you expect a follow back then you dont need to worry with them. Follow and Follow Back is in my opinion the stupidest thing ever! I personally do not do it. I do not follow some one just because they followed me. If their account does not apply to me or serve me based on the content or services they offer I am not following them. And I recommend you do the same. Follow people you truly want to follow! Not because you want a follow back! Change your motive and intentions!
If you want to follow me on instagram you can find me here!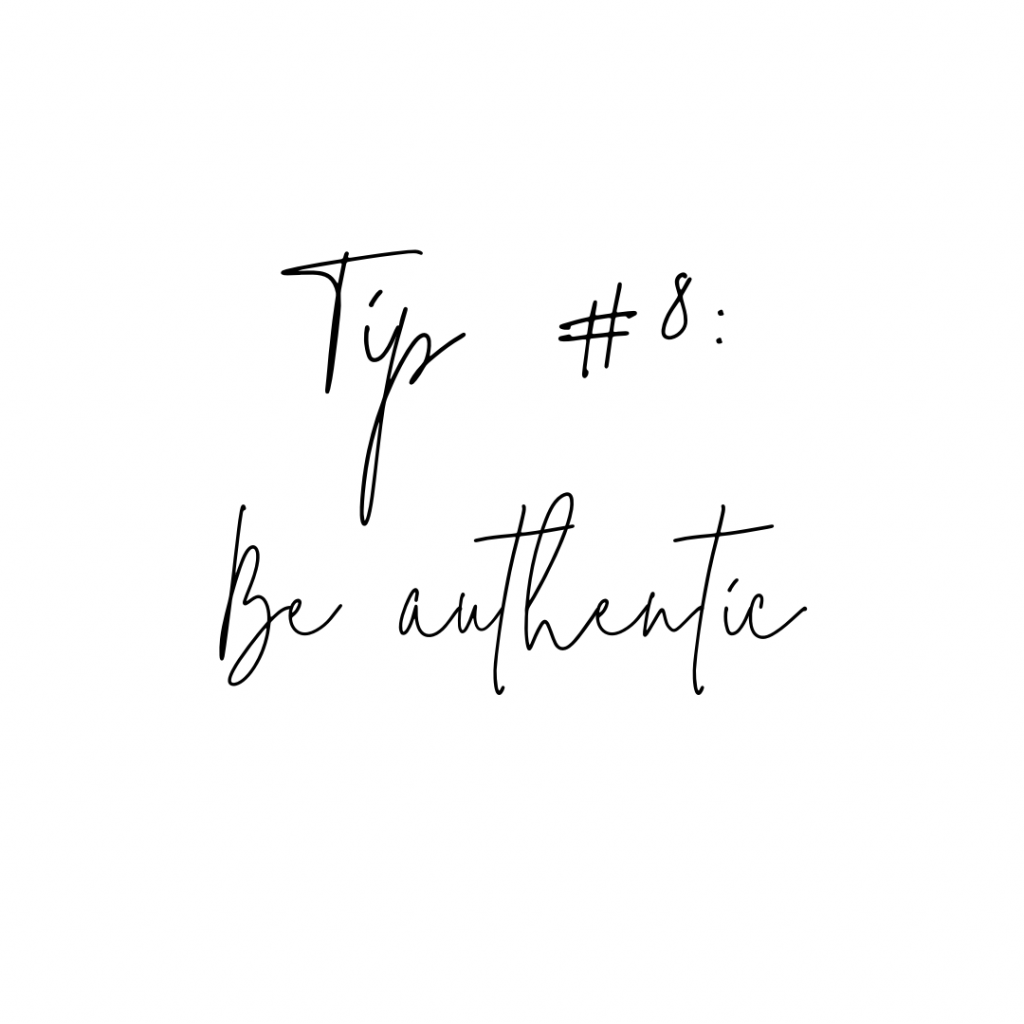 I say it all the time! Be you and be authentic! And I am telling the truth when I say that and I cannot stress this enough. Authenticity, I feel like, is the heart and soul of you and your core values and mission! Let me ask you…. Why do people follow accounts like @lizmariegalvan @jennakutcher @ourvintagefarmhouse (to name a few of my favorites) Because they are truly their authentic selves! All of the best Instagrammers out there are super genuine and you feel like they are your actual friend as opposed to some squares you see on app. Do these PEOPLE inspire me everyday? YES! I do not want to be #instafamous I simply want to leave an #instaimpact! That is it. Make a difference in someones life even if it is a super tiny impact! I am a tiny fish in a big ocean and my whole goal is to serve others as my authentic self! I DO NOT play the comparison game! No, i am not that person who inspires me! I am me! So I want to be different and be myself! If it isnt for someone than that is ok! But I know this! The world needs what I have and I have Jesus! So that is what I do. I show up and be myself and share my imperfect self with the world and just try to be salt and light! Truth is you need to let people get to know you and not just the idea of what you think you are but your true self. The #realstuff not just sales posts and tagging products and sharing your swipe up links! Be you first! Then those followers will trust you, know you and like you and then buy from you! AND NEVER BEG for attention or sales! Please people do not do this! This is a long game! Not a teleport tunnel to the head of the line!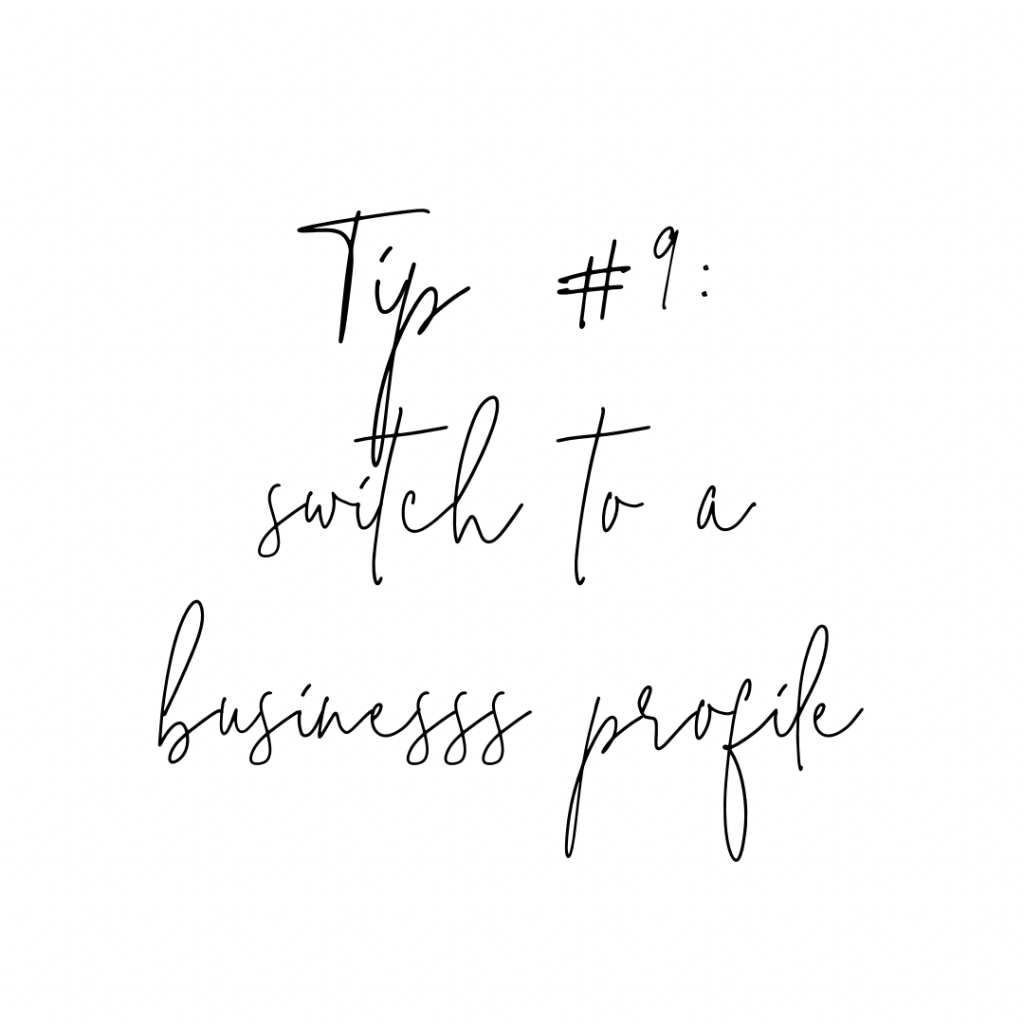 You want to switch to a business profile account! First of all, It's free and it provides you with your "insights". The Instagram Insights contain all the detailed information you need to know about your account, your audience and how all your posts perform. Essentially, it breaks down and shows you what content works and what doesn't, what times work and what times don't. Plus, as mentioned It offers you information about your followers to help you build a better picture of those who take an interest in you and what you post. It shows you your weekly Instagram stats (change in followers, number of posts, impressions, reach, profile views, website clicks, and email clicks).  Did I mention that data it is collecting not only for your Instagram posts and stories, Facebook owns IG so you can use this data when you are running ads! Should you decide to do so! Plus, if you are driving traffic to your website you can target even further with Facebook Pixel on your website! Truly amazing right! Finally, It then gives you detailed demographics of your followers – male, female, age, where they live, and what times they are most active. And why do you care about all that stuff? You can use all this information to guide when and what you should post and when content mapping what you will post!
As mentioned in tip 9 when you have a business profile you gain access to lots of detailed information in your insights! I highly recommend you watch your insights. You need to mentally see your progress just as much as the detailed break down of things. Knowing that something is working is key! Seeing your progress is so rewarding that your efforts and intentions are working! I do have a social tracker you can grab for free right here to help you track your progress! I use it every month! You can get it right here!
Well, friends that's it! The basics of Instagram. I know there is a ton more hacks tips and strategies but this blog post was to cover the basics! Control the overwhelm right! I will totally dive deeper in to the extra stuff in a future post. and if you want to get my notifications for new posts then get on my email list right here! I try hard to keep things honest, open, transparent and real! The honest truth is I am not posting my HUGE success after the fact, I am sharing the things I am knee deep in myself! I won't try to pitch you on "oh look at me" or it's super easy! It isnt easy. It is work but it is DO-ABLE! If you want to follow me on Instagram you can find me here and ONLY follow me if my account is for you! (we covered that) And I will do the same!
I would love to hear from you in my blog comments, what tips do you have? Do you have something that you want to collaborate on? reach out!
Finally, I have some pin images, if this blog post is helpful pin it! Share it on socials! Pass on the info!
Stay tuned for another post from me to come soon!
Looking for a business coach? I am your girl! My monthly coaching group #hobbytoceo insider's club is open for coaching students! You can learn more right here! Know someone who might be interested too? Tell them about it! Don't forget about my FREE Starter Kit! You want to grab it too!
PIN OUR BLOG POSTS!