So you're interested in "Join My Free Facebook Group For Entrepreneurs"
YAY! I am absolutely excited to have you "JOIN MY FREE FACEBOOK GROUP" for entrepreneurs to help you "Grow your business and Grow Your Impact"! As a business coach myself I work very hard to create a plethora of free content for entrepreneurs and business owners to get their fingers on before even working with me on a deeper level (meaning you sign up or join in one of my paid programs or services). I created my Free Facebook Group in March of 2019 and it started as a pop up group with a workshop/class framework! But later in 2019 I had a bunch of entrepreneurs not ready to join my paid coaching group and I decided to re-open my pop up group and use it to serve people like you with the free content I can provide, a community for you to connect with and a safe place to go learn and grow. SO you are totally welcome to Join My Facebook Group For Entrepreneurs!
I visit the Free Group often and drop in valuable resources, things to consider and conversation starters. But my Free Group also has other entrepreneurs in there to that you will be able to connect with, ask questions to and the group is growing day after day! Before you join my FREE group, and i give your request approval there are a few things you should know before you join! This helps me and it helps you!
In order to keep the quality of the group high and with the right people included, I do require you read this page before I approve you. Call it a test or a pre-requisite – but don't worry, it's easy to pass! 😉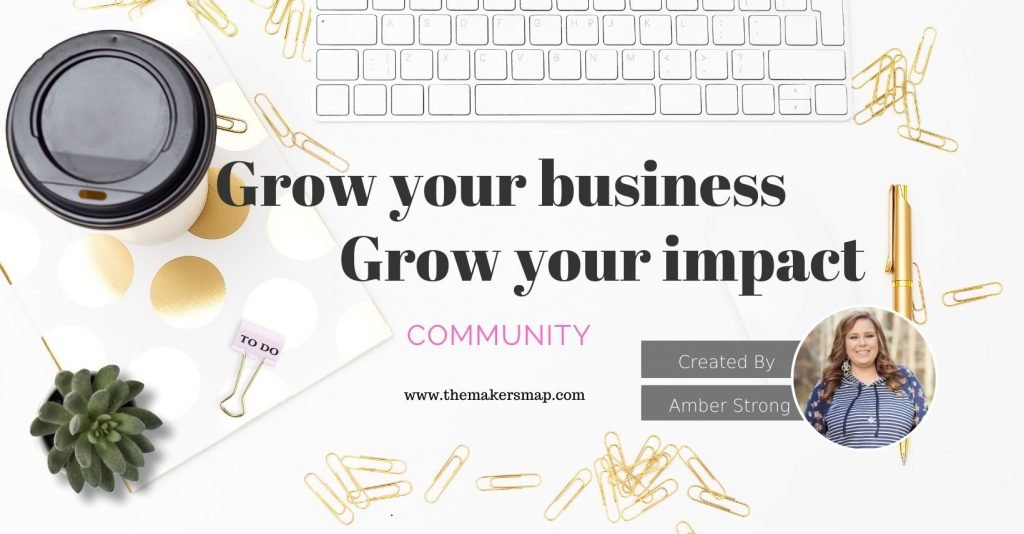 In case you do not know me, 
HEY THERE! My name is Amber! I have been an entrepreneur since 2012, I started in my garage, and grew my business to an award winning successful brick and mortar and grew my Facebook Page to as of 12/19 to over 44,000 followers! Right around 2018 I began part time coaching and it simply evolved to a full time coaching business. I have learned a ton of things in my own entrepreneurial journey, made lots of mistakes, took a ton of chances, had some huge wins and some total flops, you know the REAL LIFE stuff that actual business owners go through that they don't tell you about. So for me, I keep no secrets! I have learned a lot, I know a ton but there is a ton I simply do not know as well! And that is expected! But I am still growing everyday! So here is the thing I am more than just a business coach! I am a creative, I am a podcaster, I am a blogger, an influencer and a chronic Pinterest pinner too (you should follow me there)! I am pretty smart and I am a super nerd when it comes to technology! Rather than solving crossword puzzles I prefer a different kind of challenge, I look at entrepreneurship as the hardest and most complex puzzle to work on solving every single day. The product part, the website stuff, the social media side, pretty much all of it appeals to me! But then on the flip side when I am not on my computer, or in person speaking to other entrepreneurs my other love is creating and making! It simply is what is inside my core! I love it! Creativity in a sense is my therapy! (I think that is true for most creatives) I love coffee, I love Jesus and I love helping people! I am an innovator, a visionary and a dreamer but I am also a worker and a doer! I am not the greatest at writing and I would much rather listen to the audio version of something than read about it, I get distracted easily and I tend to talk too loud and I tell the truth all the time even when the timing is off. You might find that I often get distracted and that I take on too many things at once but who doesn't! The moral of all this is simple! I am human! I am a person just like you! I am not Facebook, YouTube, Instagram, Pinterest TikTok or Twitter Famous! I am simply a regular girl trying to use what God gave me to help others! I am glad to meet you and look forward to meeting you inside my free group!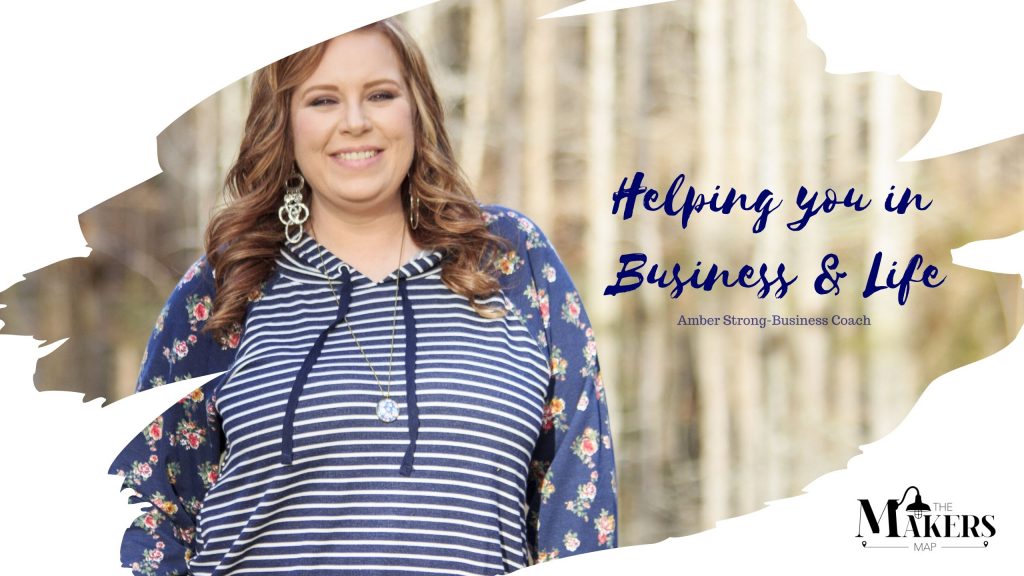 Here is my TOP resources for entrepreneurs:
Free Entrepreneurs Starter Kit
Free Resources for Entrepreneurs
So, UNFORTUNATELY in order to JOIN MY FACEBOOK GROUP FOR ENTREPRENEURS – I HAVE FACEBOOK GROUP RULES Because Facebook also has rules:
Please note that this is not a self-promotional group. Self promotional posts will be deleted. (Posting your blog post to the page without a question, promoting your own product etc.) If you ask a question that requires someone to view your page for feedback, leaving your link in the comments is JUST FINE! HOWEVER, do not go onto posts from other members with the sole purpose of responding in a way where you are self promoting! That is not cool!
No affiliate links, and no links to your own tutorials or products unless the posts I make give permission.
If you see people posting these things and they have NOT been deleted, note that there are a few people who I allow to post affiliate links as a thank you for their help in the group. This is at my discretion. If you have not been given permission, you are not these people. If you are interested in collaborating simply email me: info@themakersmap.com
Absolutely no unfriendly conduct will be accepted. We do not do ugly! Giving your insight, feedback and suggestions is ok but don't be ugly! There will be no drama of any kind tolerated!
What is in the group stays in the group! I take the time to create content and resources in my time that is free to you! Respect that! If you want to invite your friends that is great, send an invite or tell someone but do not pull content from the group and share outside.
Take value, Give Value! Do not demand anything! I am running a business and I have paying clients! This group is a free resource. If your question or post require me to respond and you want my feedback tag me please! If your post is submitted and it is on the feed and it is removed it is because it broke a rule. If you post a question and do not get a response, try going to the post and adding a comment or a reminder comment to help it get seen. If you do not post in the group often or engage often times Facebook sees that you are not engaging and could show it to less people. So be sure to like others posts and reply when you can or encourage someone even if you have no answer or insights, this helps you be seen as active in the group and when you post facebook will give it love and push it out. Unfortunately this is a Facebook Thing!
Do not send me a facebook message! Email me!
DO NOT SOLICIT OTHER MEMBERS! Chances are they are not your customer! I welcome you to follow each other but again joining my group to invite people to your page or your group is not classy! Don't do it!
You are responsible to know and follow FACEBOOK's TERMS AND CONDITIONS as well as COMMUNITY STANDARDS! As well as remembering my group rules! I do not block members but I do delete without warning. If you feel you were removed adversely from the group for any reason and you want to discuss email me.
Answer all questions asked when you are submitting to join my group! All questions must be answered! (by joining my group, you agree to submit your email to my list, if you decide you do not want my emails it is easy to unsubscribe at anytime)
Lastly, by joining this group please show up in it. It is a free resource and community for you to come into and take assets away as well as expand your circle of people!
Sorry about all that stuff! I hate rules but in this case Facebook has rules, and unfortunately so do we!
Because of all the bots and fake accounts on Facebook and to make sure you read the rules listed, I am giving you 2 CODE WORDs to use! You will see where to put them when you join!
And those words are DREAM CHASER! You will not be added if you do not type it in! 
IF you leave the CODE WORD for joining blank, your request to join will be deleted and I will not notify you!
(Why all the work to join a group? Consider it 2 factor authentication plus, personally I think this is sort of fun, actually!)
That's basically it! I hope you decide to join in and tell your entrepreneur friends to JOIN MY FREE FACEBOOK GROUP FOR ENTREPRENEURS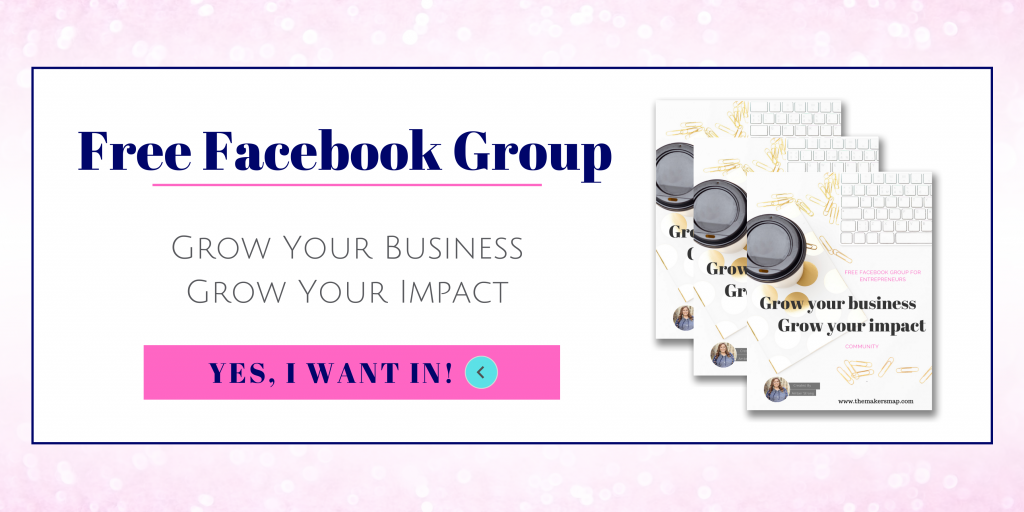 P.S. IF YOU HAVE NOT STARTED A BUSINESS YET THAT IS JUST FINE, In fact YAY you for investing now before you even start!
You don't have to have a business to join the group.  But, recognize that the single best way to start is to just… START. And lastly, being a lurker in my group at some point with out you engaging will simply just hurt my group serving efforts, If you decide my group isnt for you it is ok to leave! But you can come back!
Again here is a great FREE RESOURCE FOR YOU IF YOU ARE JUST STARTING OUT or NEED A REFRESHER! – Entrepreneurs Starter Kit
ARE YOU READY TO JOIN IN NOW? Im excited to connect with you! Go back to Facebook and complete the steps to join! Join My free Facebook Group For Entrepreneurs!
BEFORE YOU GO BACK TO THE REQUEST PROCESS: Listen if you love my blog, you love me and you want to get more from me, let's say "in your inbox" then please get on my email list! I send out emails occasionally to my list friends and keep the in the loop! No, I don't email you 3 or 4 times a day! At most maybe 2 times a month! I don't like email spam and I know you don't either! So your email is safe with me! Promise! Just sign up using the optin below! It is that easy!
[et_bloom_inline optin_id=optin_8]
I will see you on the next blog post friends! Blessings to you!
XOXO Amber!
PS: in case you are interested I have a paid coaching community as well as a FREE GROUP!  You can learn how teaming up with a business coach can help you HERE! Next you can learn how to join my coaching group here #hobbytoceo I would love to have you join in and become apart of my amazing community!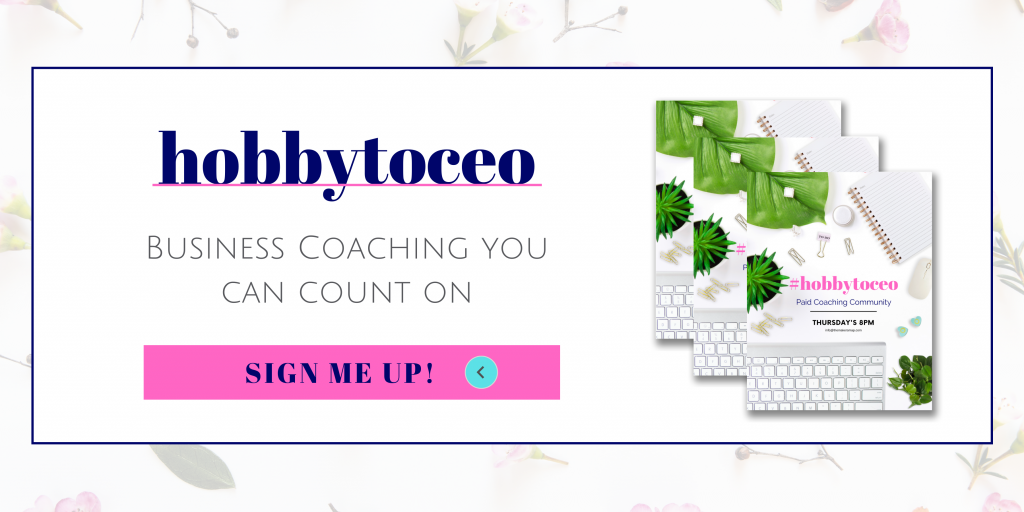 PIN OUR BLOG POSTS!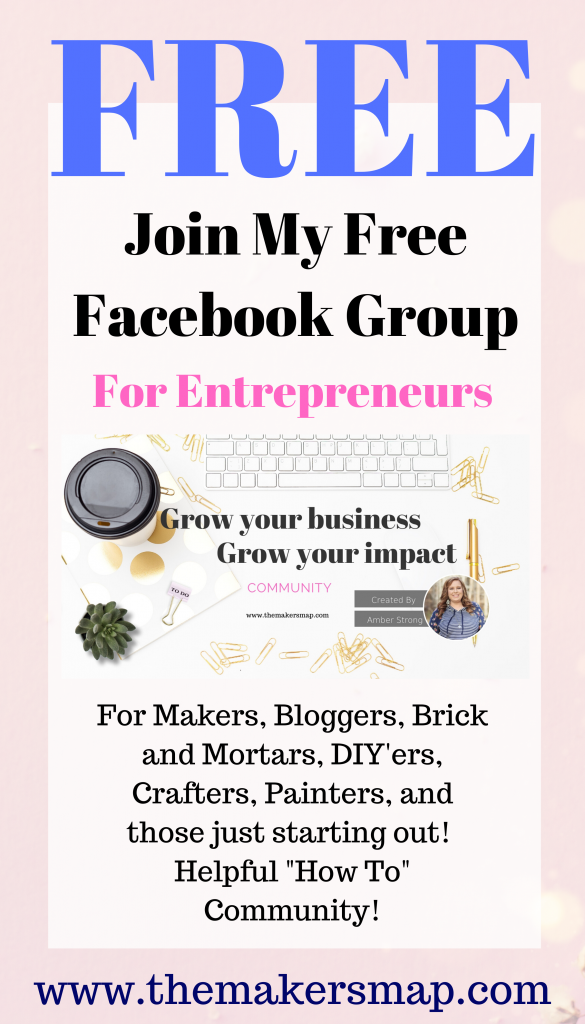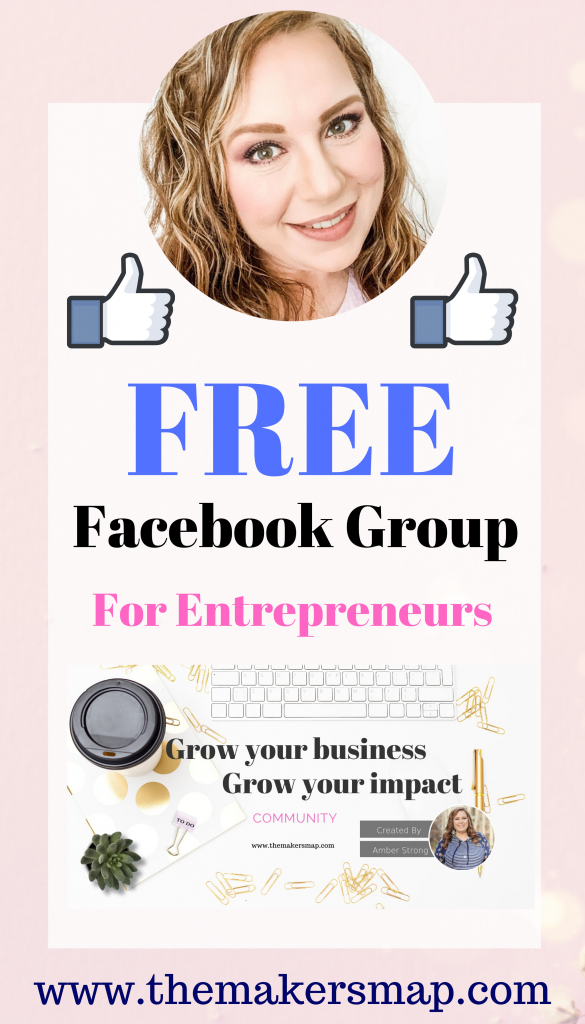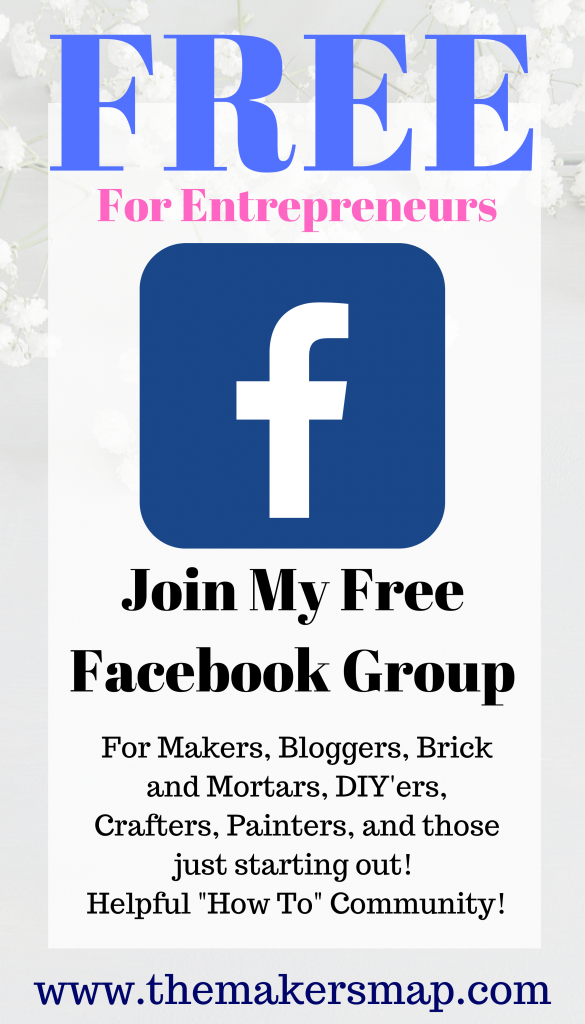 ]