HOW TO ACTUALLY CHANGE YOUR FACEBOOK PAGE NAME FOR REAL!
Want to change your Facebook Page name? Has your request been rejected! I have been there and I have a "How to change your Facebook Page Name" work around! In May of 2019 I began the request process to change my Facebook page of 44k followers to my new "Rebranded NAME"! I pivoted my business and needed to change my Facebook page name! But Facebook was not so keen on me doing so! They rejected my requests 3 times! I was frustrated and felt as though I was going to lose out on what I worked so hard to create! I created a loving, and loyal following as well as a plethora of video content (upwards of 300 videos with an accumulation of 1 million views across all my videos) that I didn't want to let go of! I simply just needed to change my page name!
My back story (if you are new here) is I had a store front filled with painted furniture and home decor and I painted on live video, I taught business tips and I built a Facebook Family on my page and then I closed my store! So my page title was no longer a fit because I no longer had my store! My page has been through 3 names. 1- The Rusty Nail 2- The Rusty Nail Home Market, LLC 3- Amber Strong! I created my page in 2015 and adding the Home Market part was easy! I was approved, but then I rebranded and shifted and closed my store! So my name was misleading, it was no longer a store! I needed to change it and pivot my business! BUT I WAS NOT APPROVED! Maybe you got a message like this one below too! Frustrating right! But I can HELP!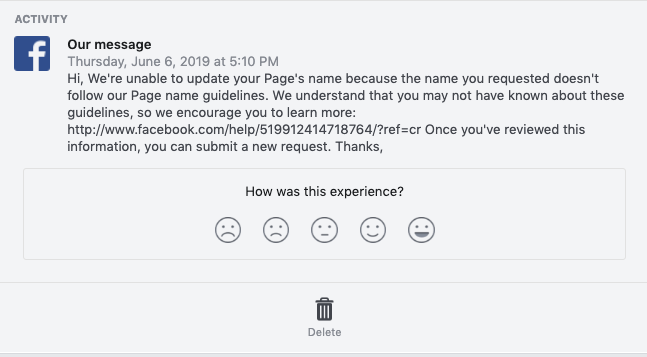 Rather than start over and have zero proof, no resources, no videos and no followers I decided to simply change my page name! Easy right! I thought it was as simple as "I closed my store" change my name! WRONG! REJECTED! Facebook was not having it! In fact, there was no real person to see my page to see the change, it was Facebook bots deciding my page name fate! I was over it! In fact I almost quit after 3 rejections! I decided to give it one more go! I had ran ads before so I tried the "request an appointment with a facebook ads specialist" first! I requested a facebook call and got someone on the phone, they thought I wanted help with my ads, in fact I said I am shutting off all my ads until my page name change is approved. The representative said, I am sorry I can not help you with that but let me tell you how you can get some help! I explained my issue and the representative gave me some steps to take! AND NOW I want to share the mini course I created with the step by step HOW TO that I used, sure you can try to figure out all the crazy steps I took on your own or you can snag my course that FAST TRACKS YOU! Not only did I get my page name changed but also taught a few of my business page friends how to get their page names changed as well! Take a look at this photo below! Full page name approved! No going word by word, using my proven method Christy was able to get her page name COMPLETELY CHANGED!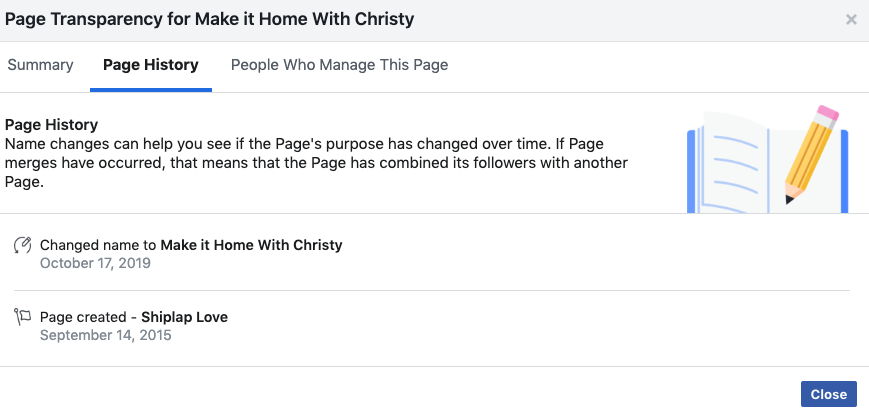 In all my google searches I could not find one single trick, hack, post, or step by step that actually worked! NOTHING WORKED! And then I found what ACTUALLY WORKED TO GET MY FACEBOOK PAGE NAME CHANGED! You are not changing one word at a time, that does not actually work in the long run and it can ruin your page over the course of the months it takes changing word by word and in fact you might still get rejections in doing word by word changes! It can get your page flagged too! That method did not work!
The other method that did not work was simply requesting the new name as I wanted it to finally be! That was rejected as well! So Let me tell you I figured out a WORK AROUND! And you can get access to it too! Gain Access to my proven "HOW TO CHANGE YOUR FACEBOOK PAGE NAME" Course here! (or click the photo below)
HERE IS WHAT YOU GET IN MY "HOW TO CHANGE YOUR FACEBOOK PAGE MAME"
You will get is access to a FULL how to video, and the FULL STEP BY STEP how to PDF! Yes, I show you how in a video! Screen by screen! No more wondering what to do, where to go! I cover it! And for just $77 the course can be your's to help you get your page name changed too! I mean it! Look at my own results! Note the FULL CHANGE!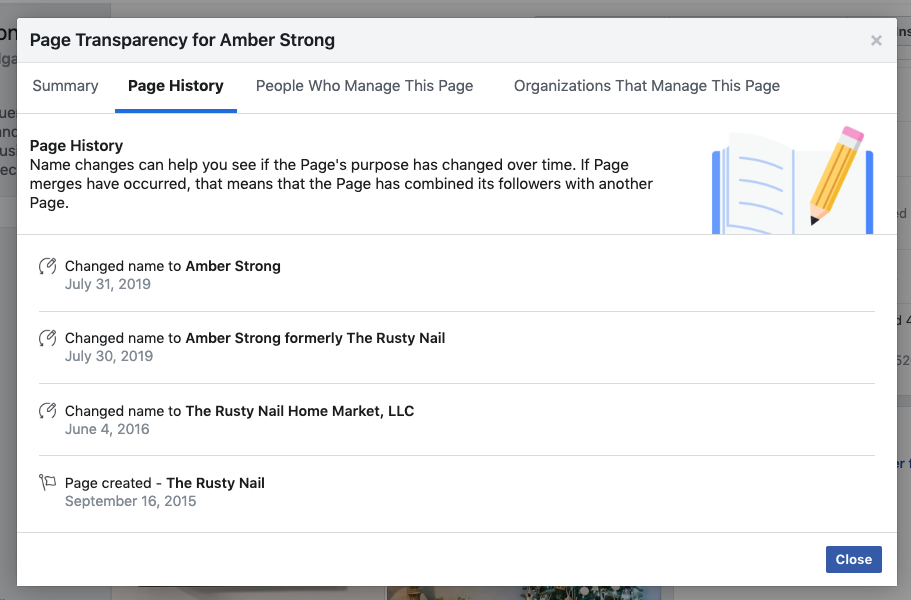 There you have it! You now can decide if you want to snag my HOW TO Course! If not that is ok too but it is here for you to decide! I do hope that you took great value from this weeks blog post, before you go you might not know that not only am I a creative nerd but I am a business coach! You couldn't tell could you! haha! If you are looking to partner up or invest in a business coach please consider working with me! It is easy to learn more! I offer a coaching community as well as an entire course collection you can find here! But if you need a coach to guide you through your business journey then consider signing up for #hobbytoceo coaching community!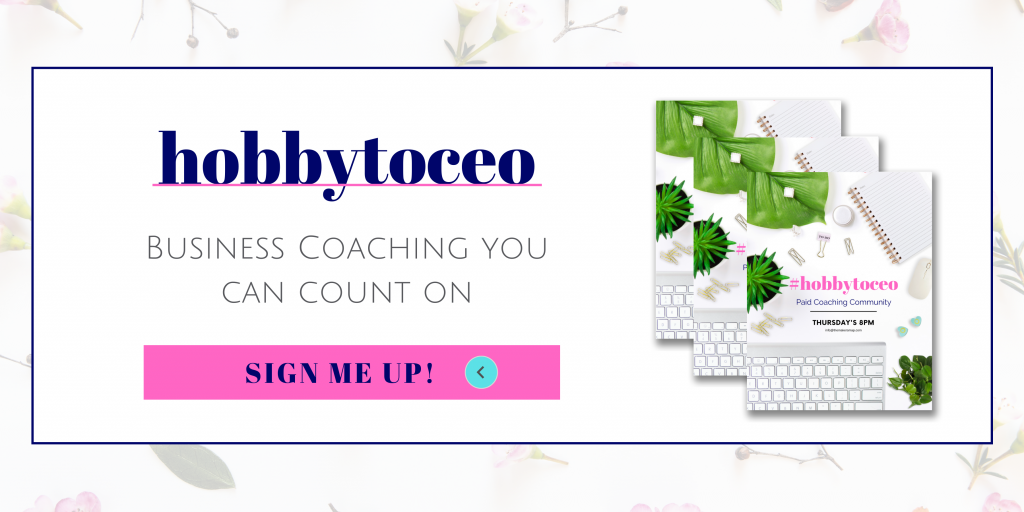 Listen if you love my blog, you love me and you want to get more from me, let's say in your inbox then please get on my email list! I send out emails occasionally to my list friends and keep the in the loop! No, I don't email you 3 or 4 times a day! At most maybe 2 times a month! I don't like email spam and I know you don't either! So your email is safe with me! Promise! Just sign up using the optin below!
Thank you again for stopping in to my blog and for tuning in for each one I dish out! I hope that you come back next time. If you have something you want to add to this conversation then please chime in below in the comment section! I am always eager to hear from my readers!
I will see you on the next blog post friends! Blessings to you! PIN THIS POST!
PS: in case you are still having that mental argument in your head about joining my coaching group here is one last invite before you click away! Join my coaching group here #hobbytoceo I would love to have you join in and become apart of my amazing community! 
PIN OUR BLOG POSTS!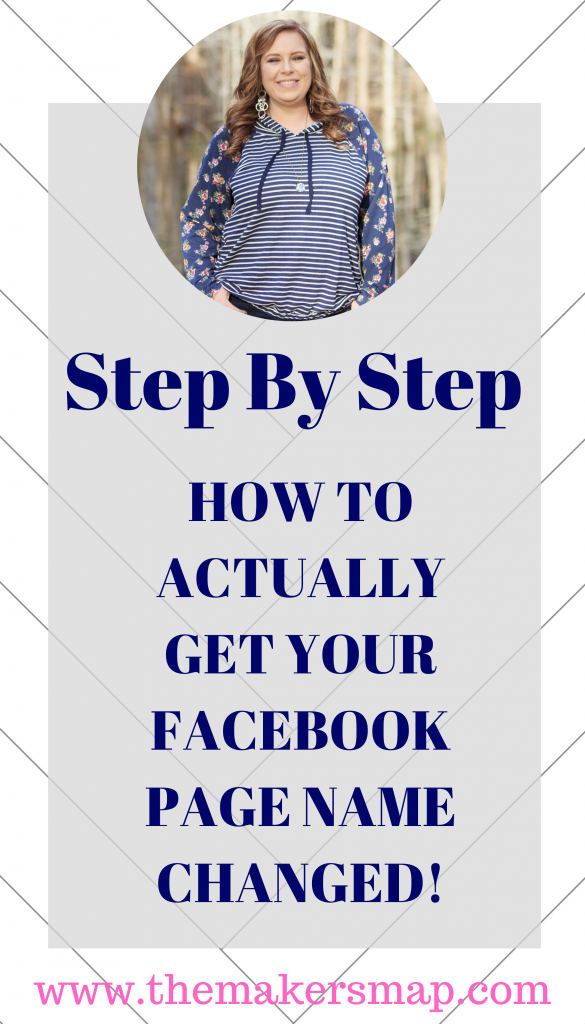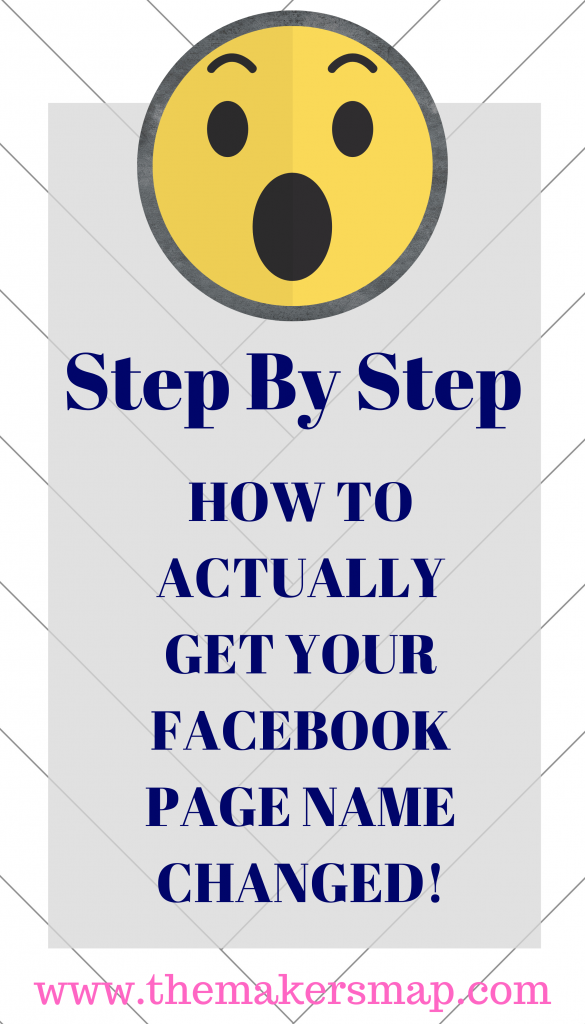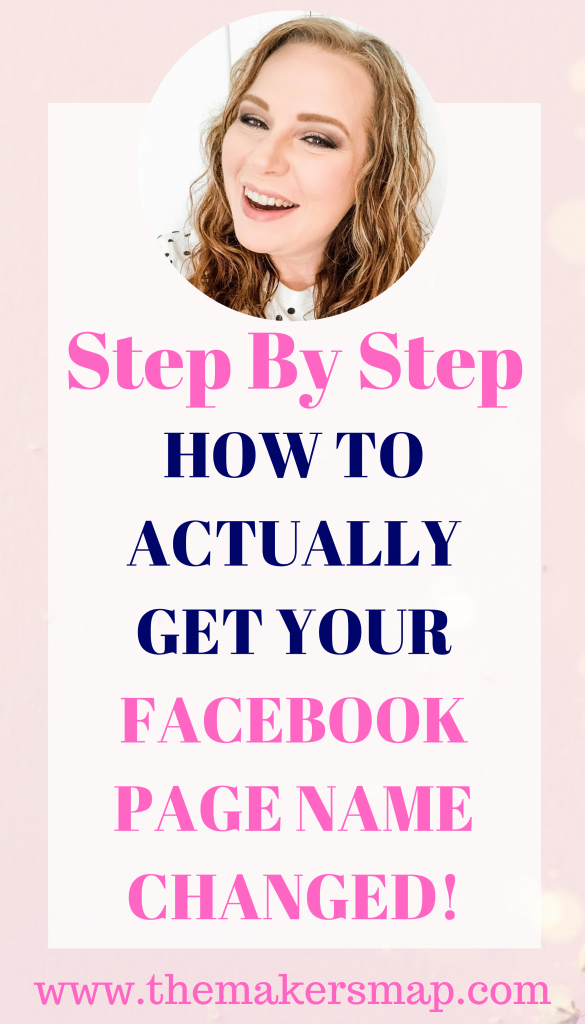 ]