Failproof Pinterest Pins Templates
Who doesn't love PINTEREST! In this blog I am giving you my foolproof pinterest pin templates totally free!I will be the first to admit that I am a total Pinterest addict! And I am absolutely a lover of faillproof pinterest pin templates! If you didn't know I have been a die hard and "professional" Pinterest scroller and pinner since 2012! I started my adventures on Pinterest not for business use but for personal use. This was back in the day when you had to get an invite to join Pinterest! Who remember's this?
I had to ask my mom to send me an invite because she was already using Pinterest and talking about how she was loving it and she was on a pinning frenzy! I had to join in too! Right now I have pinned almost 6,000 pins and I have roughly 125 boards. I know that isn't very many compared to others but hey…. its still a ton of pins!
I would love for you to follow me on Pinterest just go here and follow me!
The past 4 years I have been using Pinterest for my business. Pinning relevant things to what I love, and what I do. It started by pinning things related to my booth biz, then my store front, and all things DIY and Painting! But I have a ton of other boards too for things i just can not resist loving! And now I have built a great resource of pins for entrepreneurs and business owners. Pins leading to blog posts just like this one! Pinterest is absolutely a driving force for you and your business.
Beside's Facebook, Pinterest is the number 2 traffic driver to my website! YES! People are visiting my blog, and other areas of my website from PINTEREST! You want this to be in place in your business too! 300 million people are on Pinterest each month! That is absolutely crazy, but the craziest part is if you are not using Pinterest in your business you are missing out! That is why I am giving you 24 high stellar high performing Pinterest pin templates! That is right! FREE!
I use and love CANVA! You can totally use what ever program you like but I prefer canva! I created 24 ALMOST DONE FOR YOU pins! That is right! They are ready for your titles, your photos, and you to just plug in the details for your pins. You can grab all 24 FREE templates using the form below! No strings attached! Promise!
I will point out that you will need to MAKE A COPY of my template file. That is really important so don't forget!
Let's have a look at the pins I created for this blog post you are reading right now! ALL CREATED with one of these 13 templates I am giving you for free!
A few things to keep in mind when using any of these 24 free templates.
You will want to stay on brand, but if you are looking to grab attention with color then go with your gut. But on brand pins work great when you are building a presence for yourself on Pinterest!
Ensure that your text is readable. This is really important, especially the parts that are the OFFER or the LEAD!
Make sure your text is aligned properly, it may take you a few tries to get this right! You will want to get this right because if you don't that one thing will stick out like a sore thumb!
Mix and match fonts and create a click worthy pin!
Do not forget to add your url. NO it is not clickable but if you pin correctly your pin will lead to your website. But this is part of the branding process as well as ownership of the pin! this url serves as your watermark so to speak!
Create multiple pins for your blog/website posts. You want to have multiple pins pinned on Pinterest for one single source!
Don't be afraid to use images! Your pins should not just be text!
If you look below you will find the link to grab my failproof pinterest pin templates!
If you can USE YOUR OWN IMAGERY! Stock photos are ok but if you can use your own that is even better! if you need stock images you can browse these sites which are free for you to use! One of my favorites is Ivory Mix! She offers over 500 free stock images for you to use! Look a the example below!
You can also grab stock photos at Pixabay, Unsplash, Pexels and Rawpixel! But inside Canva you can also browse tons of free photos as well!
Font's are super duper important! And I like to use my own special fonts that i grab for free over at dafonts.com
Finally my last tip is to check and make sure you are pinning LONG pins! Not square or rectangle ones! Tall long pins!
Adding pins to your blog posts and your free optin's will be a game changer for you! But remember you must pin often! Not only your own pins but others. If you are not too careful you will be put in Pinterest jail! And no one wants that! So what are you waiting for?
Grab your FREE PINTEREST PIN TEMPLATES BELOW!
[et_bloom_inline optin_id="optin_7″]
And there you have it! Super duper easy! I hope you have enjoyed visiting my blog! If you love it pass it on and sign up for my blog updates! I would love to stay connected with you! be sure to find me on Facebook and follow along. I offer free business coaching on my page as well as in my coaching group.
Until next time! I look forward to you taking quick action on this!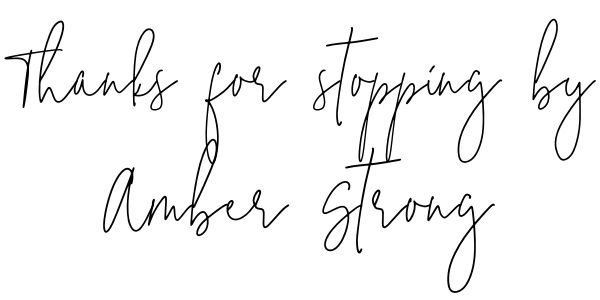 HURRY! SPECIAL OFFER!!!!!
GRAB MY ENTIRE CANVA TEMPLATE BUNDLE TODAY CLICK HERE!
If you are interested in teaming up with a business coach, don't forget my coaching group is open and LEARN MORE CLICK HERE! Cancel anytime, otherwise renews monthly!
FIND US ON PINTEREST!    PIN OUR BLOG POSTS!