Being an entrepreneur is a beautiful thing, isn't it?
But How to make money as an entrepreneur is an even more beautiful thing! I hear all the time, I am not doing this just for the money! Maybe that is you too! You are doing what you do because you love it, and you should! BUT, here is the thing. If you think about it, if you are doing something for fun or just because you like it then you have a hobby on your hands and that is ok! There is nothing wrong with being a hobbyist! But hobbyists do not create sustainable businesses! You gotta shift your mindset to being a business owner, because if you don't you will end up FUNDING an EXPENSIVE hobby!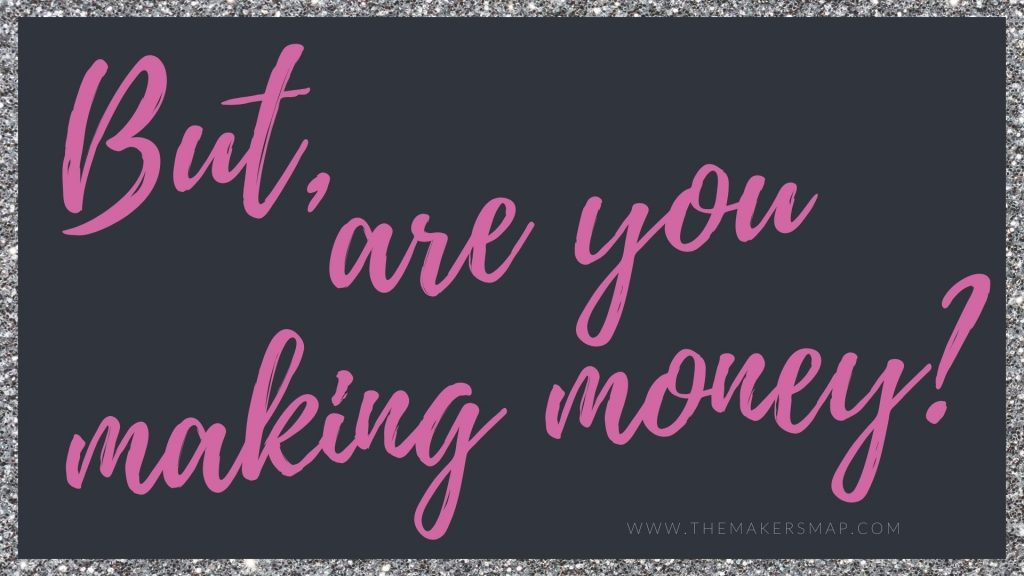 Let's break it down, YOU CAN 100% do what you love, but imagine for a minute that thing you love is slowly sucking you of your time AND your money! Yes, maybe you are making a little on the side! That is cool. But now imagine that you are making real money like your proud of your P&L statement! You are admiring your Revenue and your Profit Margin! I bet you are now loving what you do even more! Listen, say this with me! I love what I do and I make good money doing it AND I love that my customers are happy with my product too!
OFTEN times I hear from the people I coach (yes, I am a business coach. can't you tell) that the reason they say they do not do what they do for the money is because 1. they don't believe in themselves enough to believe they have or can create a profitable business (avoiding the possibility of the thing being called something important to be called a failure) 2. they think that if they do something for money that it makes them look greedy (wow, that is false) Let me ask you how many people do you know that work for free? Those people are called volunteers! Did you know that even non-profits earn a living being a non-profit?
Powerful right! So I ask you now, BUT, Are you making money? and DO YOU WANT TO ACTUALLY MAKE MONEY? 
Making money in your business is amazing, it can afford you financial freedom, that vacation you have wanted to take, saving for college, investing more in your business, starting a foundation to help others, the opportunity to help even more people, the opportunity to save for when you are older, and making money will open new doors for you to do great things. But money can also be a bad thing. If you are not good at managing it, oh goodness you need to find someone to help you because just as much as money can help you, if you mis-manage it, it can destroy you! So please be wise and find a financial professional to help you do the best you can at managing it.
I can't show you all the ways to make money as an entrepreneur in this blog post, but I can help you start brainstorming to move the needle in your business! (I dive deep in my coaching group if your looking to REALLY go all in and make more money as an entrepreneur! You can learn about my coaching group here)
Those of you who answer the question: Are you making money? if you said yes, then I want to you to evaluate a few things!
HOW?
WHAT ARE YOU SELLING? OFFERING?
WHAT IS ACTUALLY MAKING YOU THE MONEY?
WHAT IS YOUR COST?
WHAT IS YOUR OVERHEAD?
WHAT IS YOUR TIME INVESTED?
WHAT IS YOUR REVENUE?
WHAT IS YOUR PROFIT MARGIN?
HOW MUCH ARE YOU SAVING?
HOW MUCH ARE YOU REINVESTING?
ARE YOU GROWING?
DO YOU KNOW YOUR FINANCIALS?
ARE YOU BUILDING YOUR BUSINESS OFF OF SOCIALS?
LASTLY, EVALUATE HOW YOU CAN IMPROVE IN SOME OF THESE AREAS TO SCALE YOUR BUSINESS!
If you answered that question with a no: I want you to evaluate a few things as well!
WHAT ARE YOU OFFERING? PRODUCT? SERVICE?
WHAT IS NOT SELLING?
ARE YOU MARKETING?
ARE YOU MARKETING ON AND OFF SOCIALS?
HOW ARE YOU MARKETING?
IS YOUR COST TOO HIGH?
ARE YOUR OVERHEAD'S TOO HIGH?
ARE YOU INVESTING YOUR TIME?
ARE YOU GROWING YOUR SKILLS AS A BUSINESS OWNER?
ARE YOU TRYING NEW THINGS?
ARE YOU MAKING ATTEMPTS TO EVALUATE IF YOUR OFFERING THE RIGHT PRODUCT OR SERVICE?
DO YOU KNOW YOUR FINANCIALS?
WHAT HAS YOUR BUSINESS COST YOU?
WHAT ARE YOUR SALES? YOUR REVENUE?
AFTER ASKING THOSE QUESTIONS: WHAT CAN YOU DO DIFFERENTLY?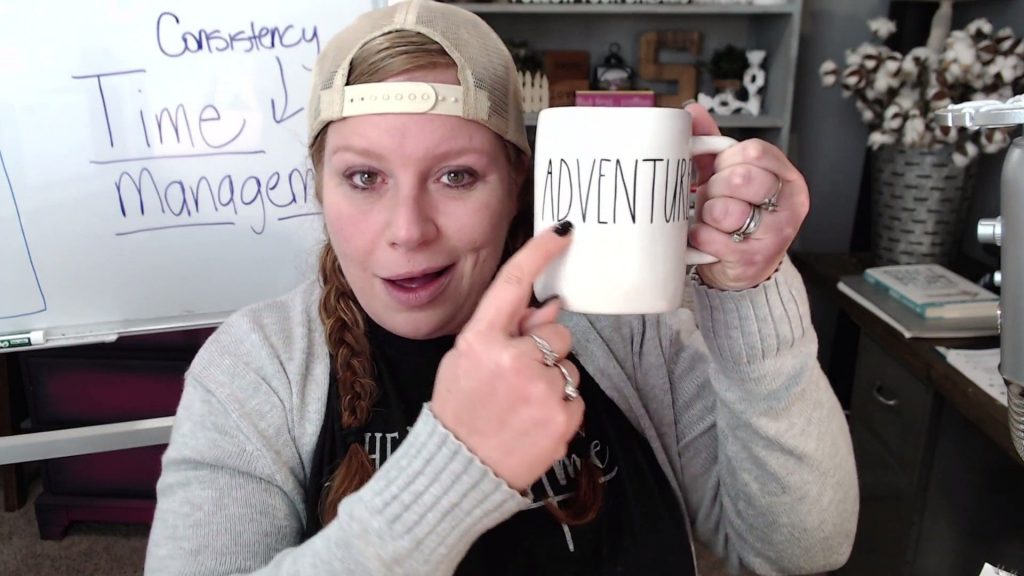 Ok, so the photo above is not the best capture of my face (HAHA) but you get the idea! I decided to blog about this topic after a Coffee & Conversation LIVE VIDEO chat adventure with my business friends on my facebook page (2 hours of FREE FIRE COACHING) got me lit up about this! BUT, ARE YOU MAKING MONEY???? The conversation was supposed to be about consistency and time management! Which it was but I had that on my mind all day that day! How many entrepreneurs/solopreneurs are in business, saying they are a business, but when asked hard questions they say things like "well I do it for fun, but I would like to make money"! SISTER, you are claiming you have a business, you should not be doing it just for fun! PERIOD! So this made me think! I need to talk about this on my blog for my blog friends to dive in to in their businesses!
I showed my Business Friends on my facebook page a thing I like to do called THE IDEA DUMP BUCKET! It is fascinating! I could not believe the feedback from that video! People are still messaging me, thanking me! If you want to know what it was all about you gotta go watch it! YOU CAN DO THAT HERE!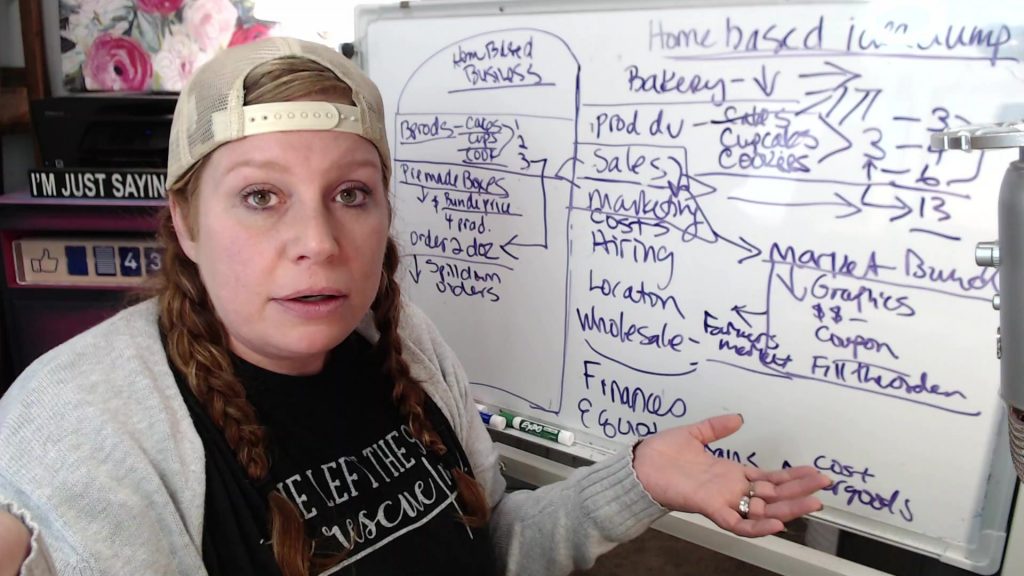 If you are totally new here! Listen, I am warning you! I am a how to kinda girl! I am not afraid to drag out my dry erase board and start a full blown teaching session! I hold nothing back! The idea of THE IDEA DUMP BUCKET is to get you INSIDE YOUR BUSINESS! Really evaluating things and getting in the trenches of where it is going and where you want it to go! Where your time is best spent, Your money is best spent or invested, Products that are selling, Products that aren't, Ideas to market, Evaluating process and the list goes on! It really is a major thing I do in my business AT LEAST Quarterly! Maybe you need to do this monthly until you can progress to quarterly! BUT THE POINT IS: Are you making money in your business? AND Do you want to?
Most of the time the answers lie in the planning and brainstorming MIND WORK! That is 100% truth! I shared in the video, if you have not yet watched it, I invite you to do so! I know it is a long video but it is FREE COACHING YOU WILL NOT FIND ANYWHERE ELSE! I promise! There are no other business coaches or strategists that teach the way I do not only for FREE but inside their coaching group like I do! So please, eat up the GOLD NUGGETS! But one of the things I see happen is people start a business on social media! They post stuff and then think that is business 101!
TRUTH BOMB: That is not how you run a business!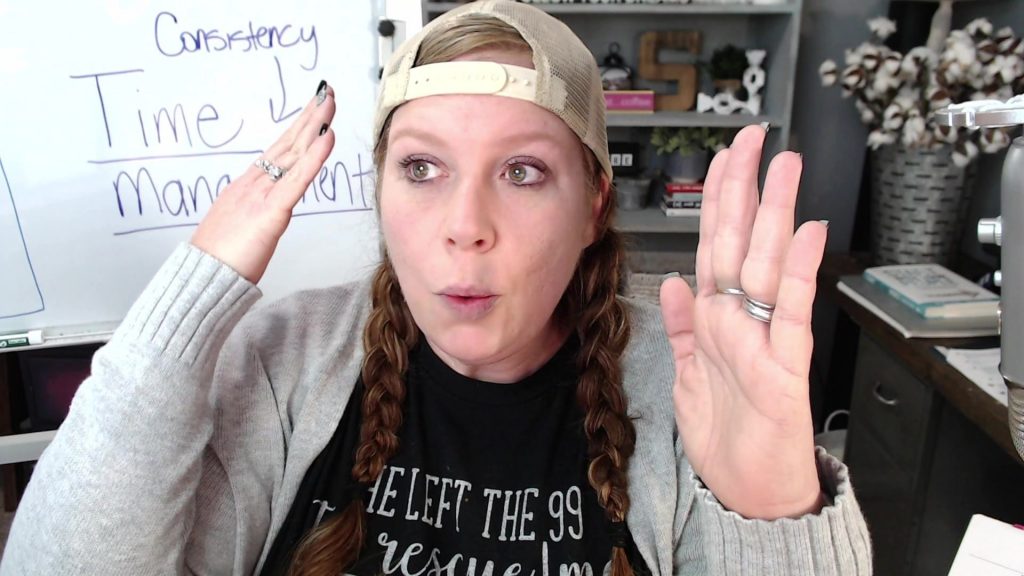 How do I know this? Because that is exactly how I started! But that is not how I am running it now! I CUT THAT MESS OUT OF MY BUSINESS REAL QUICK! AND If you are in that situation, I urge you to start working towards building your business off the social platforms! AND ON YOUR OWN LAND!
Now that I shared a little about this subject, AFTER you watch my video, I'd love for you to chime in, in the comments section below and let me know your thoughts! How is your business doing? How do you feel about making money? How do you feel about the future of your business? What are your goals as a business owner? What do you vision for your future? These things matter!
Now if you are still on board to be a hobbyist! That is OK! You can totally do that! But I really wanted to get your wheels turning and thinking about the possibility of taking your hobby and turning it into a full blown business that you are the CEO of!
A few things to consider:
Often times businesses begin as a "hobby"!
It's ok to want to make money in your business!
Money is a good thing! The LOVE of money is not!
LOVE WHAT YOU DO AND MAKE MONEY DOING IT!
If you are not willing to to go all in on your business to be profitable and grow and your ok sustaining, I challenge you to reconsider why you are hesitant to go all in!
GET A BUSINESS COACH!
I hope that this blog post was helpful, insightful and motivational for you and your business! I hope you found extreme value and will tune in for more nuggets of goodness like this one! If you are not on my email list please consider joining it! There is more goodness that goes out to my email list! Secondly, would you tell someone about me and my blog? My mission is to make money myself, but it is also to help business owners gain clarity, level up, gain new skills, believe they can and make more money doing what they love and still living a life they love!
BUT, If you are ready to level up, invest and get a business coach! I am your girl! My coaching group #hobbytoceo is open for members! and right now I have a special offer you can snag! You can learn more here!
I really do DIVE DEEP weekly with "HOW TO" coaching and quick action training, the visual how to coaching and the HOW TO TECH STUFF are my members favorite and you will find an amazing community that is a serious powerhouse! I love the women in my coaching group and I am so proud of them! I hope that you decide to join us too! GO HERE FOR MORE DETAILS!
OH! IF you are still in hobby mode or not yet started, better yet, maybe your stuck and need a refresher on business! I put together this super awesome freebie just for you!
It is my FREE STARTER KIT! You can snag it here!
Thank you again for jumping in my blog today! I can not wait to see where you are, what you decide and where you go!
PIN OUR BLOG POSTS!