Booth Biz Online Summit 2020
Hosted by University Pickers 
I was honored to be a speaker at the 2020 Booth Biz Online Summit!
What is Booth Biz Online Summit?
Meet the HOSTS! 
We are 2 sisters, Cindi & Trish who own a 12,000sf vendor mall, University Pickers and just opened a 7,000 sf vendor boutique, Redbird Boutique and Gifts in Huntsville, AL. We've traveled to hundreds of antique & vintage malls over a dozen states and met countless small business owners along the way.
We started the booth biz page and hosted our first in person conference in AL, Nov. 2017. We had some incredible speakers including Jennifer Allwood, and brought Booth Biz owners from across the US to "Encourage, Network and Learn".
And, In January 2019 we changed our format to host a 2 day online only event that brought about a dozen speakers into a closed group to talk all things Booth Biz!
After lots of incredible feedback, we are back this year with the Booth Biz Online Summit 2020! We have THE movers and shakers of the Booth Biz and small business industry set to join us! It's set for January 23rd & 24th.
Who is this online summit for?
This online conference is for those in the retail booth biz. If you are a vendor, shop owner, run a seasonal market/shop or even if your booth space is online, there will be tons of great information to help you get more customers, grow your business and make more moolah! You know you want to make more of that!
Let's talk about what an online summit is! 
An online summit is a conference that takes place in a designated place on the internet! Yes, that means if you are still working that corporate job, can't drive to a in person conference, you have other plans those days or you simply are not able to walk away from your business…. you can access everything online, from your home, car, office, in the grocery store, from your bed, in the tub, or hiding out in your closet from the tiny humans! BUT the best part is you can watch it anytime, and if you want, you can re-watch as well! 
Online summits are often more affordable as well! No hotel or travel expenses involved! Only the cost of your ticket! 
Allow me to answer some of your questions:
What topics are being discussed?
THERE are A TON! So prepare yourself to be given golden nuggets!
We will cover the Basic Booth Biz info.
How to be a great shop owner.
How to be a great vendor.
How to grow your customer reach with social media.
How to brand your biz.
Website tips.
How to do a FB ad the right way.
How to use Pinterest to grow your customer reach.
How to take pictures in your booth!
How to Stage and Merchandise.
How to repair furniture!
Where is our Industry headed?
Adding more revenue streams to your inventory line up!
How to show up online and on social media!
Plus much more!
By the way, start writing down your own questions now! 
Can I ask questions?
YES!!! Each presenter will be answering questions LIVE with specific Q&A times along with being available during the 2 days to answer any questions that arrive.
What if I can't watch LIVE?
Each session will be recorded and posted in the FB Group for the entire 2020 year! So you can watch later and re-watch any time.
What is the cost for this 2 Day ONLINE conference?
ONLY $177 per person!
When do tickets go on sale?
YOU CAN GET ONE TODAY! Seriously!
Can I purchase 1 ticket and add my vendors to the online summit group? What about my close friend?
NO! Tickets are per person. Encourage your vendors and your friend to purchase a ticket.
That is me! Do you see that! I am honored to be a speaker and presenter at the 2020 Booth Biz Online Summit! If you know me like I think you do, you can expect that I will be showing up and dishing out massive goodness! I am a former garage biz wanna be, I grew up into a booth biz that evolved into 3 booths and I took a huge leap and opened my own Multi Award Holding Brick and Mortar Store! I am now a business coach, creative & motivational influencer (aka Creative Nerd)!
I hope that you grab your ticket to this awesome summit! I had the pleasure of attending the first ever Booth Conference in Huntsville, AL! I took a few of my vendors (at the time) with me and we had the best time ever! I not only took tons of notes away, I met some really amazing people! I said to myself (because I would have never said what I thought out loud, it was too big to dream) one day I will also share my story, what I've learned and impact other as the amazing line up did back in 2017!
Here we are friends! The one day is here! I am so honored and can not believe that I get to give back as a former attendee and now speaker at this summit! And I hope that you dream big audacious dreams in your business and you invest in you and grab your ticket too!
I am excited to be speaking along side some powerhouse people! I am still blow away at the pleasure I have to even be speaking along side these awesome people! Take a look!
Damon Oates

Quitta Allen

Melanie Alexander

Chrysy & Jeff Huff

Laura Hatcher

Mindy Woodall

Billie Wadsworth

Kat Schurer

The ladies of Booth Crush
and of course your hosts Trish and Cindi! 
If you don't know these names yet, look them up! They are the best kept secrets and they're the one's to watch right now!
Their getting it done!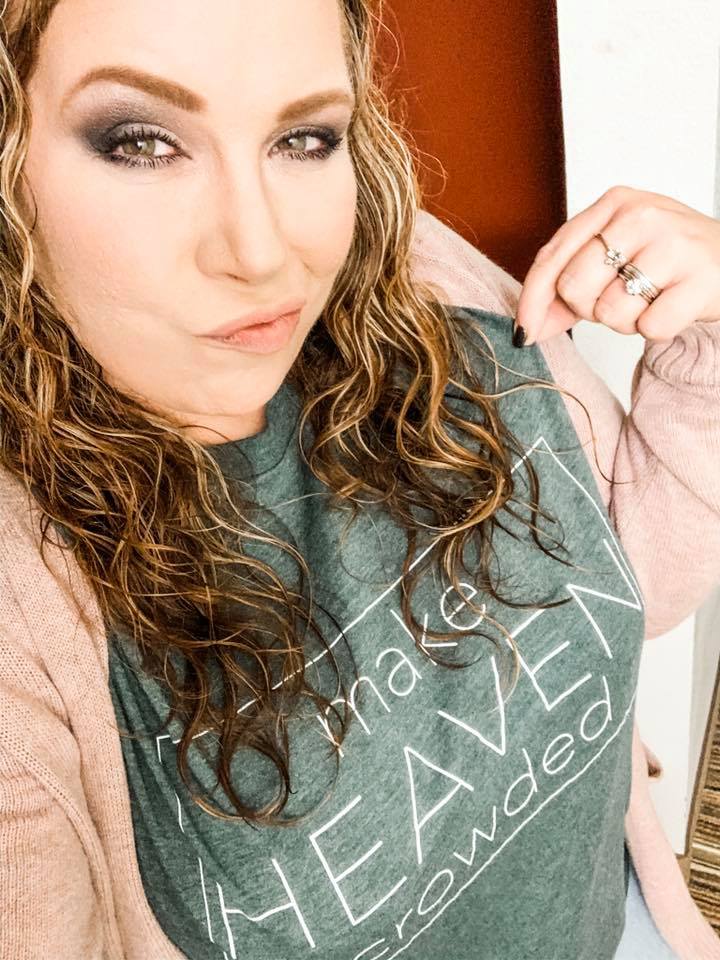 What an amazing group of speakers and presenters!
LIKE SERIOUSLY!
You will not be disappointed and you will walk away with tricks, tools, secrets, new strategies, a renewed mind, a fire that is burning to move forward and achieve those big time dreams and goals in your business, but you will be armed with the knowledge from some pretty smart and talented people in the booth industry!
If you are worried you will feel over whelmed, it is ok! I speak from experience when I say that, it will happen! But its how you move forward! Control the overwhelm, soak it in, and then take what you have learned in little nuggests and take action! But I don't want to see you miss out on this opportunity to invest in your business and learn all the secrets from some pretty great experts!
Go on, grab your ticket! And if you would be sure to use my link to grab your ticket I would appreciate it. I want to know that your apart of my community when you grab your ticket!
I look forward to connecting with you at Booth Biz Online Summit 2020!