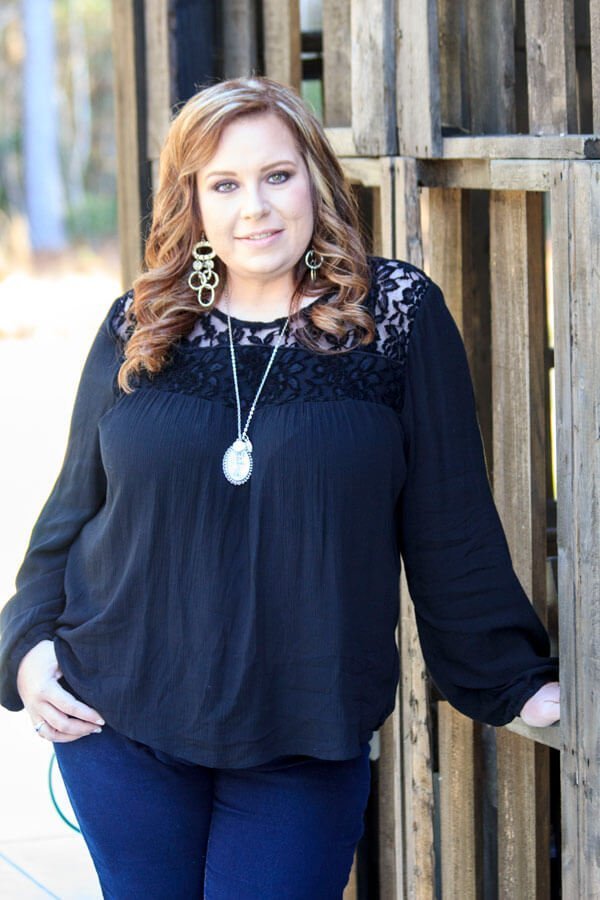 Hey there! My name is Amber Strong! I am a Christian! A wife and mom to 3 boys and a grandmother!! (True Story) I live in the small town of Rincon, GA just outside of Savannah, GA. I am a former Booth Biz owner and Brick and Mortar store owner.
I work from my "gorgeous she shed" at home as a DIY blogger, Influencer and Business Coach! What can I say, I am a dream chaser! My passion for what i do is deep in my heart!
Rincon is where my 1st brick and mortar store location started! in 2018, I moved my store to our local Tanger Outlet Mall in Pooler GA! Dream come true I tell you, but the hardest work I have ever done! In 2019, after much market research, failed attempts at negotiating a lease renewal I decided not to renew my lease. Yep, we closed up that location. If you had never had a chance to visit my store let me tell you it was AMAZING!!
When you would go in the store (The Rusty Nail Home Market) you would see me, my mom and "sometimes" my husband and my children there. As a business owner, I knew the importance of having family be a big part of that.
Let me share a little back story! I started my journey late 2012. I wish I could say I just wanted to "start a business" but that isn't true! I started because I was dealing with depression and I just wanted to feel like I had more to give this world than just being a mom and wife! So, I staerted by just painting furniture I picked up off the street, a yardsale page or a classified site. Then I decided to haul home some free pallets I found leaned up against a dumpster. I tore them apart in the sweltering hot July heat in Southeast Georgia… What was I thinking? Right?
Well I was determined to take trash and turn it into something beautiful! My hauls quickly went from a "garage" business to 4 booths. Honestly, I am truly an accidental business owner! I never had any of this planned. But nevertheless, I called my micro-business "The Rusty Nail". I was flourishing in 1 store and consigning in another. This was also while I custom built furniture for clients on the side. Needless to say I have been doing this "BUSINESS THING" ever since. I decided right away "if I am going to do this, I am going to do it big" And off I went! I have learned alot over the years. Many triumphs and many failures. Lots of blood, sweat and tears!
May of 2016 I had a decision to make, after the store that I had 4 booths in abruptly announced it was closing. I had a BIG decision to make, go out of business or start the journey towards my dream. I decided to make the BIG SCARY DECISION and I opened my own store. I mean it, it was one of the scariest things I have ever done. So In June of 2016 I took possession of a retail store front that had to be totally overhauled it was a mess!
We had lots of demo work, build out work, and I had to find vendors to rent booths too! I put all my savings into opening the store. 6 weeks straight we worked day and night (sometimes all night). My husband poured sweat after working his day job helping me with everything! My sons would come help too. The building we took over was not in the greatest condition, wall damage, drywall missing, the concrete floors were just awful. My mom and dad also helped where they could. We did every single bit of the demo and build out ourselves. I advertised and filled my vendor booths with local people like me and we opened up Aug 1st 2016.
I know what your thinking… I have owned my store just under 4 years, what do I know? WELL, I know a lot. I know what to do, what not to do and what to pay someone else to do. I learned it all from others smarter than myself. I found a mentor who was not a local, and traveled 11 hours to meet her and for her to coach me and tell me the truth. Then I had remembered I had liked this woman's page several months back and for the life of me I could not remember her name, but I knew she was a smart savvy business lady from her videos. I went searching looking up crazy search terms trying to find her and jog my memory. Finally I found her. Jennifer Allwood. Bam! Instantly I determined in my mind I needed a lady like her to tell it like it was. And she did. Early on in my business it was important to hire a business coach to guide me through. As time has gone by, I now have had the pleasure myself of coaching hundreds of business owners myself. Entrepreneurship is really an evolution and a process that is ever changing! But I am an avid DIY blogger and I LOVE CREATIVITY! You will find me mixing my creative side and my business savvy on my social sites as well as on this website too!
There have been many highs and many lows but in the end God has blessed me, my family and my business far beyond what I could have ever expected. I opened my store with only the faith that HE would open doors that I could walk through and be a light to others. I am not a perfect light! Far from it, but I live each day trusting that God is my provider, my protector, my redeemer and my strong tower!
In February of 2018 I knew it was time to take my business to the next level. After much prayer I decided it was time to move our store, our lease was nearing the end of year 2 and I knew we had to expand somewhere else. After weeks of negotiating we finally signed our lease on our new location. Suite 729 at the Tanger Outlets in Pooler GA! We closed our old store and opened the new location on July 14th 2018. Another big scary thing! We did it all over again, we worked our tails off day and night to get our new location at Tanger open and I was absolutely so proud of our new store. It was one of a kind store for sure. There was no store like ours in any Tanger Outlet in the USA! We hope that though our journey that changes one day and our store inspires someone else to step out bold and in faith!
In January 2019, the long process of negotiations began as we prepared to renew our lease, those dont auto-renew. I began to do my research locally, projecting the future sales, trends and forecasting what our local market would look like. Even though we were extremely successful and could barely keep up, I began to see the most drastic shift happen locally, the handmade seller type businesses in our market had the most intense drops in prices and no matter how much I ran the numbers I could see that for these prices and the work required it is not profitable to renew our lease based on those numbers and the lease terms presented. It was a no brainer. We were not renewing! And we would begin the restructuring of what The Rusty Nail would look like moving forward!
I am not sad to see the local store close! I am excited to see what is NEXT in the big journey God has planned. So I closed out that old business journey and here we are on this new business adventure!
You know, God has given me a great platform and the honor of influencing over 80,000 (and growing daily) we have right around 82k people over on my facebook page, and 8000+ on Instagram (yeah, I am working on that one). I have always been a "facebook junkie". I look at social media as a huge platform that God has given me to reach out to women (men too) sharing the beautiful things in my store alongside inspiring them with helpful information to assist them in creating a beautiful home, refinishing unloved furniture and growing their businesses.
Beginning in 2017, I have had the pleasure of teaching other store owners the in's and out's of business ownership. I mentor people who are just starting out with a booth, seasoned vendors, brick and mortar owners and new start ups. I also show people how to paint furniture and make amazing things. I have a really fun job! I am really just paying it forward by sharing with others the things that God has given me the ability to learn and do. My journey still has a long road ahead and I hope that you will join me as I continue to grow and learn. Moving forward you I will lean more into my passion as a creative and DIY blogger, business coaching and creative teaching.   As we begin to look different I am reminded that every level of my journey will require a different version of myself. I believe that to be so true!
If you want to jump in and get business coaching or take one of my courses you can find more info on my Thinkific site or send an email to info@themakersmap.com or visit my work with me page for details.
Wanna get in my creative membership group where we diy, craft and just have fun? You can learn more about the Creative Haven right here!
Now that you know a little more about me, I think it is safe to say that all in all, I am a real life person who lives day to day just like everyone else. I am just doing what God has gifted me to do each and every day.
I love Jesus, and my family more than anything in the world! Well… and coffee……. I love coffee too!
XOXO – Amber