Welcome! My name is Amber and I am so excited you're here!
About: Amber Strong is a DIY Home AND Decor Blogger Influencer
The Maker's Map was intentionally designed to bring you everything from crafting, DIY's, decorating on a budget, interior design, and all things home related with a personal touch from me. I LOVE to inspire and encourage others to think outside the box and live their best lives!
Amber Strong is a DIY Home AND Decor Blogger Influencer
In case you want to know all the small beginnings keep reading! I am a Christian! A wife and mom to 3 boys and a grandmother!! (True Story) I live in the small town of Rincon, GA just outside of Savannah, GA. I am a former Booth Biz owner and Brick and Mortar store owner!
Now I work from my "gorgeous she shed" at my home in my back yard as a Home & DIY blogger and Influencer! What can I say, I am a dream chaser! The passion for what I do is deeply rooted in my heart!
A little back story, if you have the time and want to get to know more about me! Believe it or not, I started everything in my garage, expanded to a booth business, opened up a brick-and-mortar store, and then closed it and shifted my business completely to online.
My journey began in late 2012. I wish I could say I just wanted to "start a business" but that isn't true! I started because I was dealing with depression and I just wanted to feel like I had more to give this world than just being a mom and wife! So, I started by just painting furniture I picked up off the street, or from a yardsale page or a classified site. Then I decided to haul home some free pallets I found leaned up against a dumpster behind our local Kroger. I tore them apart in the sweltering hot July heat in Southeast Georgia… What was I thinking? Right?
Well, I was determined to take the trash and turn it into something beautiful! In fact, that is what I believe God has done with me! Trash to Treasure!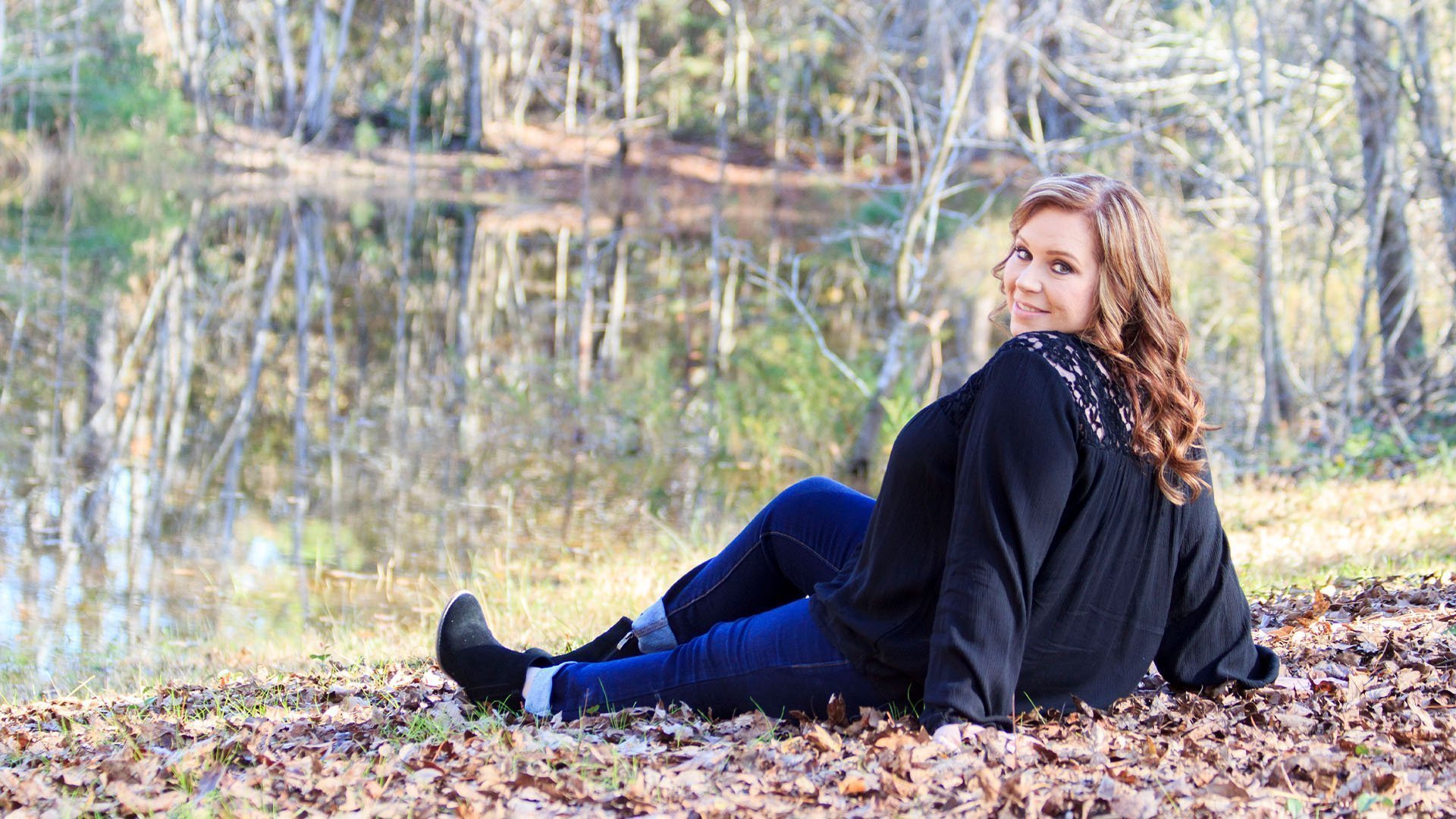 Accidental business!
Honestly, I am truly an accidental business owner! I never had any of this planned. But nevertheless, I called my micro-business "The Rusty Nail". Needless to say, I have been doing this "BUSINESS THING" ever since. I decided right away "if I am going to do this, I am going to do it big" And off I went! I have learned a lot over the years. Many triumphs and many failures. Lots of blood, sweat, and tears!
My business started in my garage but as it grew I realized I needed help! So my mom, dad, husband, and my middle son Dylan helped me!
In 2019 I made the decision to close my store and shift completely. It was a big scary decision and even though the dynamic of my family business changed I truly believe that God had a greater plan. That is when, I rebranded and changed my business to The Maker's Map – DIY with Amber Strong.
I now work from home. Plus, I still have a son at home (Caden) and I wanted to be able to be home again after years of being at a storefront day in and day out. And in 2019 our granddaughter Avery was born. Her father is my oldest son Zach and her mother is my assistant, Michelle!
I wanted to not only be home for my kids (who are pretty much almost all grown) and my husband… You know,I wanted to be around for Avery too!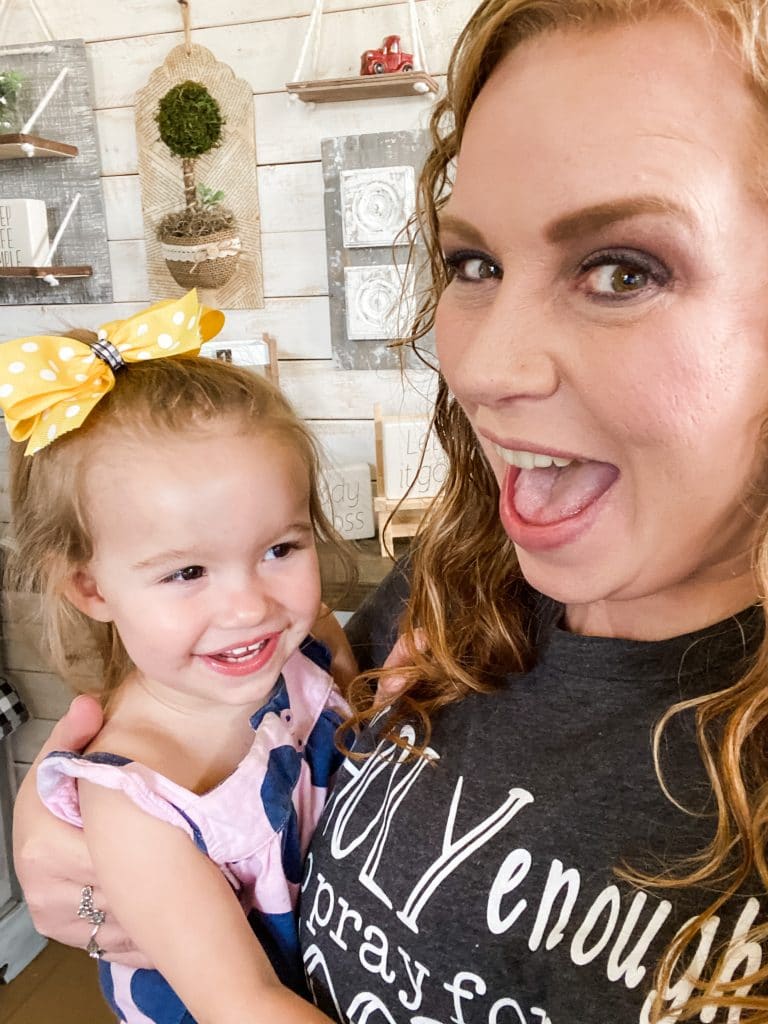 Go big right?
So, I took my business and turned it upside down and shifted it. Oh, I am so proud to say that I am a DIY blogger, Youtuber, and Influencer. I have discovered more and more that I am a maker and a creative!
There have been many highs and many lows but in the end, God has blessed me, my family, and my business far beyond what I could have ever expected. I opened my store with only the faith that HE would open doors that I could walk through and be a light to others. I am not a perfect light! Far from it, but I live each day trusting that God is my provider, my protector, my redeemer, and my strong tower!
He has expanded my reach and influence far beyond what this "hot mess" person ever could on her own!
Instead of reaching a small handful of locals here, I have been given the honor of influencing millions across the world. (LITERALLY MILLIONS)
About: Amber Strong is a DIY Home AND Decor Blogger Influencer
I truly love what I do! You know I am asked often if I miss my store. Sometimes I do, but then I realize that it was only one stop in my journey through each destination that God has for me. I am excited to see what God continues to do in this journey I am on!
I have realized that every step of the way, I have grown so much and had to trust God so much! And every step has looked so different but in such a good way!
Not only do I have a blog right here on my website, but I also have a huge social presence AND I also opened my digital shop and a creative membership group too! My business is thriving!
Now that you know a little more about me and my story, I think it is safe to say that all in all, I am a real-life person who lives day to day just like everyone else. I am just doing what God has gifted me to do each and every day.
You can find me all over the internet and on social media. I sure hope you check out my social media pages and follow along there. If you are a brand interested in a collaboration you can find more details on my newsroom and media page.
I love Jesus, and my family more than anything in the world! Well… and coffee……. I love coffee too!
XOXO – Amber